From humble beginnings sating the appetites of shoppers at Berlin's Markthalle Neun out of their vintage Nagetusch Caravan, to popping-up at select cafés throughout the city, Katie James and Florian Tränkner have finally opened their first bricks-and-mortar space; located on Böhmische Straße and focussing on brekkie, brunch, and third wave coffee.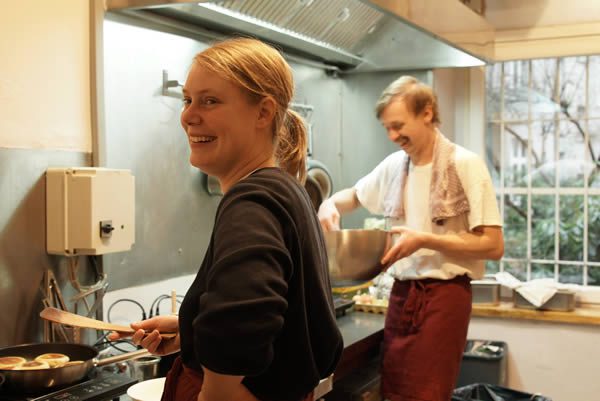 Influenced by the antipodean coffee and culinary scene that Katie grew up around in Australia and fuelled by Flo's perpetually restless nights planning the next morning's breakfast, the duo's The Future Breakfast is a handsome place to hangout and fill-up on a small but robust menu of dishes that will change according to the season; classic dishes such as eggs Benedict and pancakes starring as mainstays, as each plate is prepared with love and attention to detail using fresh and local organic ingredients.
The space is modern but lived-in, and nods to James and Tränkner's love of modernist architects Alvar Aalto and Le Corbusier; its culturally-conscious essence completed on a collaborative basis via local designers and artists, featuring plenty of wood, some slick lighting, and muted tones accented by pops of pastel colours.
From their unique twist on timeless classics to an ever-changing coffee menu of espresso and filter beans from Europe's most exciting roasters, The Future Breakfast is a casual, fuss-free ode to starting the day the right way.