Located in Berlin's Kreuzberg neighbourhood, Lode & Stijn is a modern European restaurant dedicated to produce-focussed cuisine—fresh, seasonal ingredients and plant-based fare, with out-of-season goods used in a preserved form.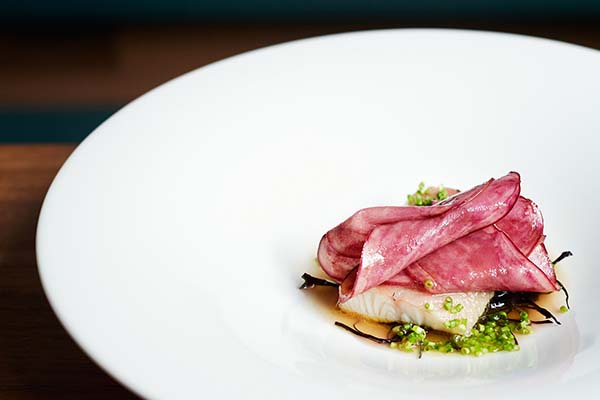 The restaurant—founded by chefs Lode van Zuylen and Stijn Remi in 2016—recently reopened in February after a short closure for renovations; the kitchen expanded and spruced up to accommodate the needs of such an establishment. The bar in the main dining room, meanwhile, gave way to additional seating which Ester Bruzkus Architekten and Amsterdam design studio La Bolleur kept in line with the restaurant's simple yet elegant style, opting for wooden tables, chairs and benches upholstered in dark green with a complementing geometric wall element made of wine-red fabric.
Whilst the aesthetics may be different, the duo continue to do what they do best in the kitchen, Lode & Stijn's dishes—served as part of a set menu—changing according to availability and seasonality and accompanied by a selection of artisanal wines and beers selected by sommelier Ole Ortmann.
Casual yet handsomely sophisticated, Lode & Stijn's new look is the perfect accompaniment to Van Zuylen and Remi's approachable but refined culinary offering.