Art and cuisine come crashing together at the supremely lavish new Amsterdam bar and restaurant De Bajes, a decadent eatery that combines high quality food and drinks with the very best in international street art.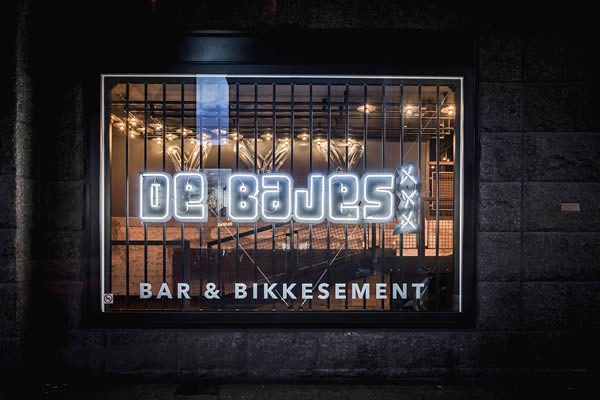 Taking its name from a Dutch slang word for prison, De Bajes banged up some of the world's most renowned street artists — D*Face, Ben Eine, The London Police, Laser 3.14 and Fanakapan — releasing them back into society only once they'd transformed the walls into a riot of eclectic canvasses that are sure to be the backdrop to many a 'cellfie'.
The brainchild of owner Sven Toering, De Bajes is the first street art restaurant in Amsterdam (following similar projects in Hong Kong and New York) and can be found just off Rembrandtplein. An urban jungle, the restaurant will play host to a variety of exhibitions in collaboration with Vroom & Varossieau; meaning its diners can chow down on a selection of criminally tasty fare (lomo Iberico, stewed vongole with a pumpkin mash) and slam cocktails whilst keeping a close eye on the latest up-and-coming and established urban artists.