Housed in the centre of the beautiful harbour town of Gdańsk — rocking around amid historical sites like the Philharmonic, the Crane (an icon that dates back to 1367), and the newly-opened WWII Museum — hotel PURO Gdańsk reveals with the opening of its extension a new design-led experience, with interiors from London-based DeSallesFlint and furniture by long-standing partners Carl Hansen & Son; Gubi; Moroso; Vitra; and Buster & Punch among others.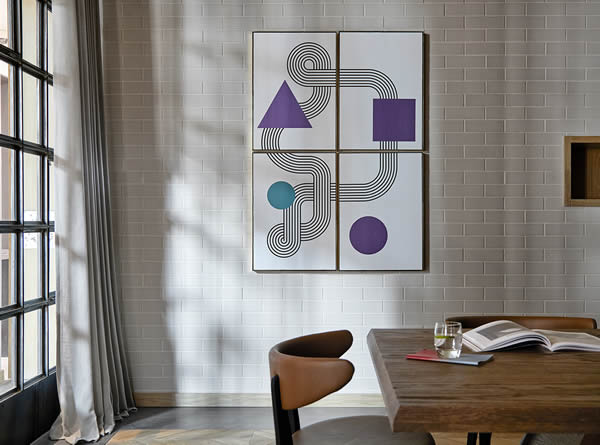 With 211 rooms and nine suites, guests are treated to a bold colour palette that sits comfortably alongside linens, wools, brass, iron and timber. Inspired by the city's Old Town, its famous shipyards and warehouses, PURO Gdańsk is a spot for those that hold a genuine desire for wanderlust; accommodation that culturally-minded travellers can call home and interact with guests and locals alike.
Books and cosy corners fill the new eight storey-high atrium, as does a mural by street artist Seikon and contemporary works by other artists. Dining comes courtesy of the Dancing Anchor, the city's new destination eatery, whilst the INK Above rooftop bar and terrace — complete with breathtaking views of the Old Town and marina skyline — keeps guests suitably lubricated in stylish surrounds. When you're done with exploring all the city has to offer, rewind and recharge with a pick-me-up at the PRISMA Spa.