Elephants with tiger's bodies, donkeys with wings and peanut flavoured raindrops; these are just some of the magical creatures Núria Martí Casanova wants us to be free to imagine through the bold graphics of her new children's knitwear range.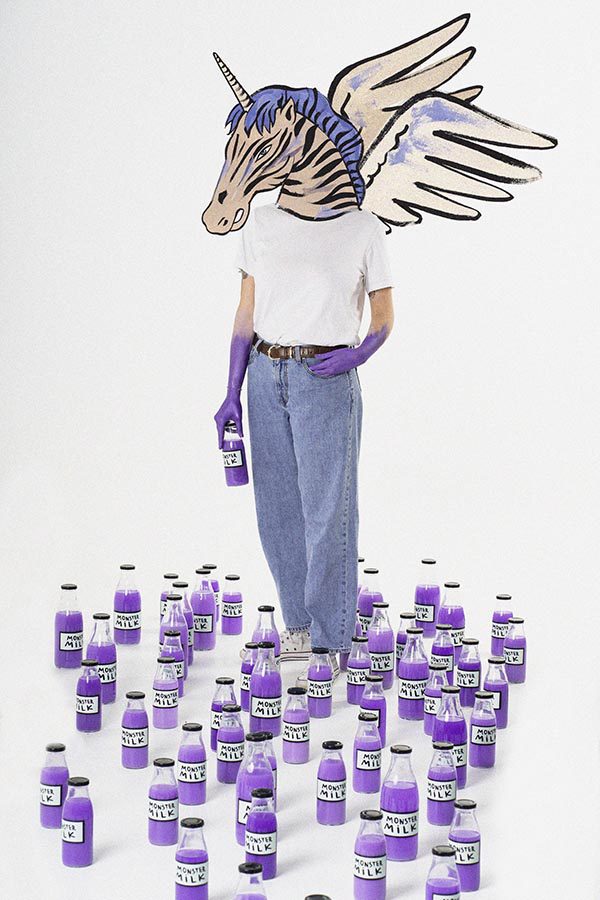 Fiera Wild World is the second independent label by Martí Casanova, a native of Girona, Catalonia. With a background in knitwear design and having passed through clothing brands such as Oysho and Ese o Ese, this young designer has set herself the bigger challenge of being an 'imagination healer'; setting children on the path to being whoever they want to be, regardless of gender, sex, race or nationality.
We spoke to Núria about the importance of gender neutrality in children's clothes, the fashion industry's grapple with sustainability, and her Wild World.
How did Fiera Wild World begin?
Fiera Wild World began because for a long time I'd wanted to work on an independent project again, one that truly resonated with my way of thinking, doing and working. I had been working for the small, Barcelona-based womenswear brand, Ese o Ese, for four years and I'd learnt a lot about the technical side of knitwear. I had the opportunity to learn so much working there, and was able to visit factories and understand the whole process. I fell in love with knitwear and wanted to have fun with it.
I'd never focused on children's clothing before but I wanted to do something totally out of the box, with strong graphics and patterns, and knitwear was the perfect medium. I was also itching to create something that had an important social impact to it. I was so tired of seeing, even in 2020, how deeply entrenched stereotypes are in children's clothing, in who wears what. Fiera Wild World is determined to break those prejudices and stereotypes and fight for the freedom of expression that is sometimes lacking in childrenswear. Our manifesto, our design process, and the way we communicate, is always based around those key ideas.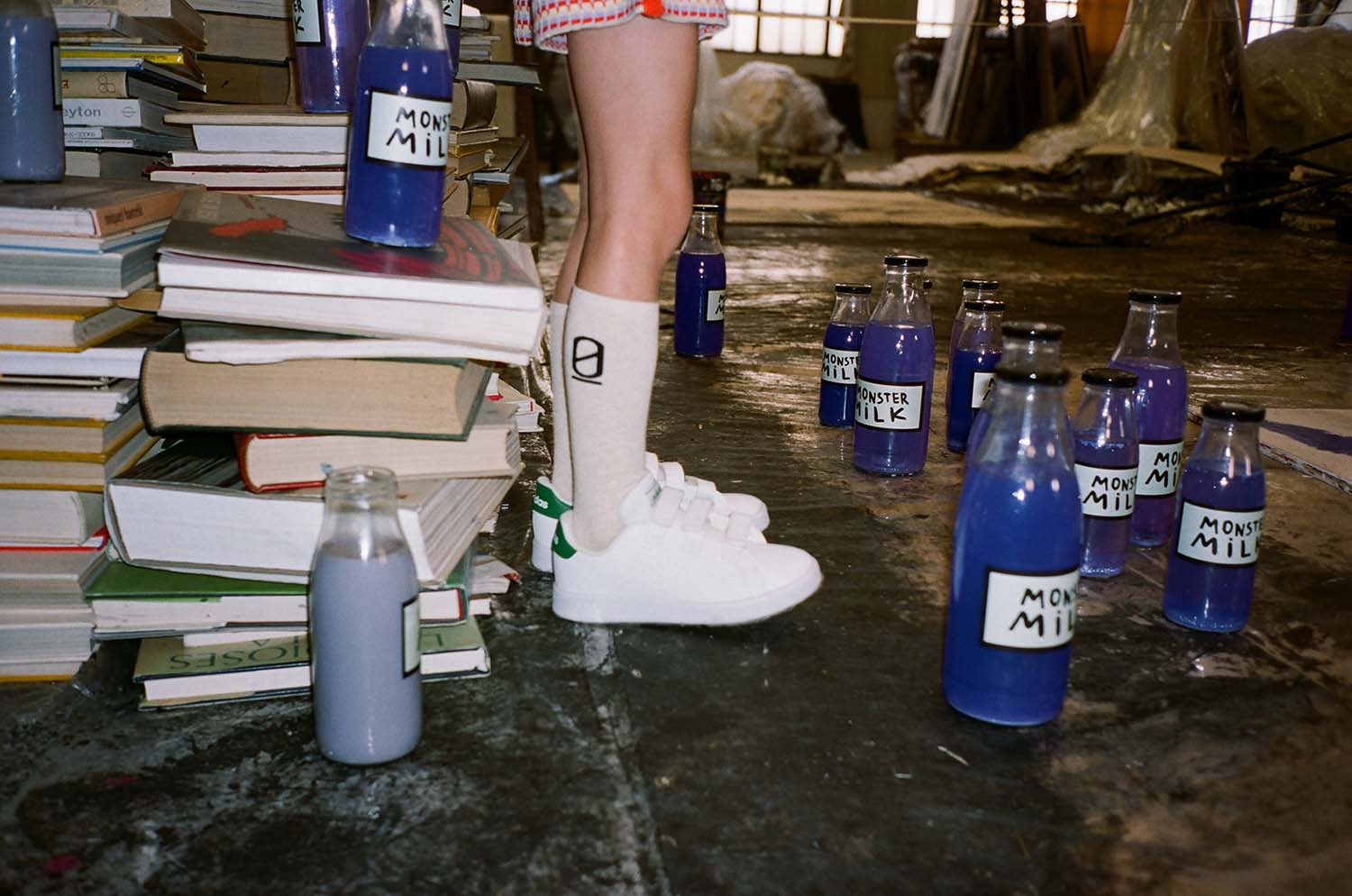 Elephants with tiger heads, Monster Milk … Fiera Wild World has such strong imagery. Where did that come from?
When I decided to start the project one name came to me instantly: Sophia Pega, a great friend and an incredibly talented illustrator. I told Sophia I wanted a really vivid imaginary world, and we started looking at artists and designers I liked. Through this process she helped me create this incredible dreamscape. I told her about the animal kingdom I wanted, combining the best of each to symbolise the idea of the Fiera; an animal-person that fears nothing. It was Sophia that devised Monster Milk, which has been the main icon of the brand ever since. From then on, crazy, wonderful creatures kept on appearing from her pen.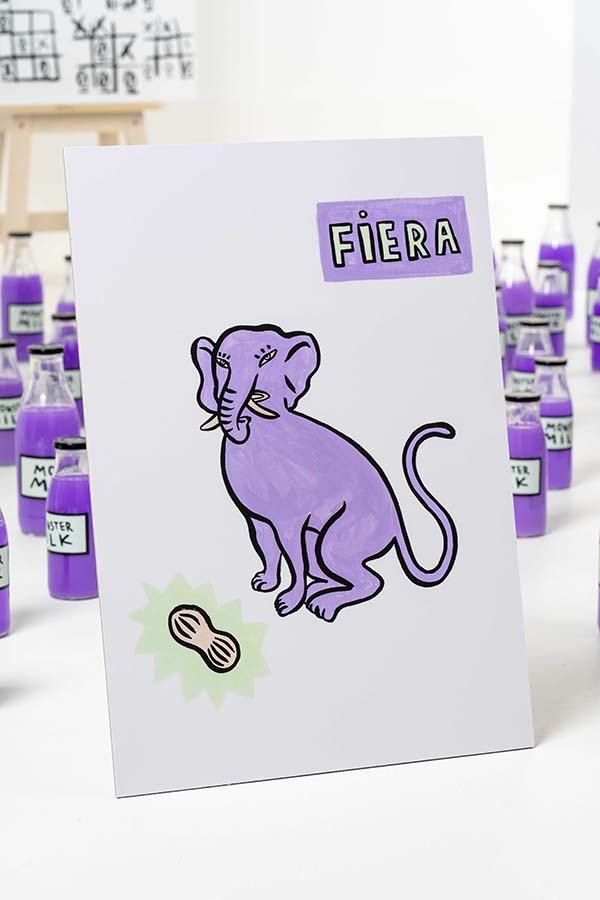 The concept of freedom is key in Fiera Wild World. What does it mean to you?
It means being able to be who you are, to behave how you want and feel free to act and move however you feel. We live surrounded by prejudices: who we like, which gender we identify with, how we move, how we dress. There are lots of supposedly 'unisex' brands that still showcase their dresses by putting them on little girls, but if they are truly 'unisex', why not a boy? There are thousands of things like that. Also, another point is that knitwear is so easy to wear, our little Fieras can dress themselves giving them a sense of freedom and autonomy which is so important.
What inspires you?
What most inspires me is music, colour and art. I'm a big music fan and it just takes me on a journey every time, allowing my imagination to run wild. I remember when I first started to think about the project, I didn't have a clear idea but I was listening to the album Dancehall by The Blaze and I could imagine what the brand video would be like, it came to me in such a strong, clear vision from listening to those songs.
Colour is my springboard to incredible design, and art because the graphic element is key to Fiera Wild World; in my opinion the visual impact is incredibly important and everything flows from that. Also the material I use is central to my design process. Touching threads and fabrics is so inspiring for me, there are materials that you fall in love with just from touching them and they make you want to create 100 pieces. Then there's all the visual memory I've built up over the years, from catwalk shows to film, photography, aesthetics from TV.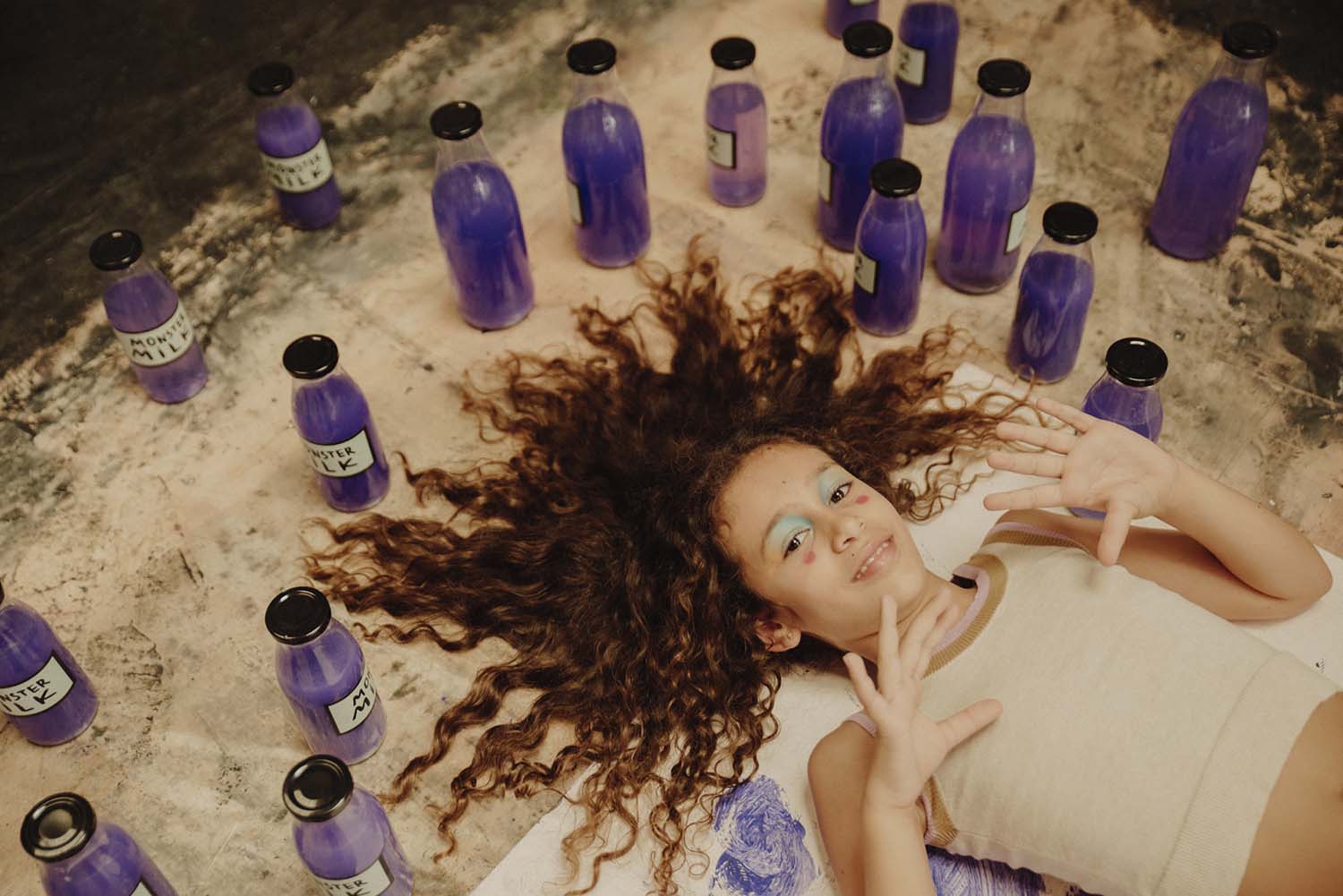 Fiera Wild World centres on unisex design and the freedom to be who you want to be. How important do you think gender neutrality is for childrenswear?
I think it's essential. I think it's incredibly important that a child can decide who they want to be and that they aren't conditioned by family, friends, society etc. But we have a long way to go, and each and every one of us has a lot of work to do to change that mentality.
At Fiera Wild World you describe yourselves as 'Imagination Healers.' Do you think there's a lack of imagination in the childrenswear industry?
Imagination Healers is directed more at society as a whole. We want to make people's imagination better; to imagine a funner, more powerful, stronger world that's free from prejudice.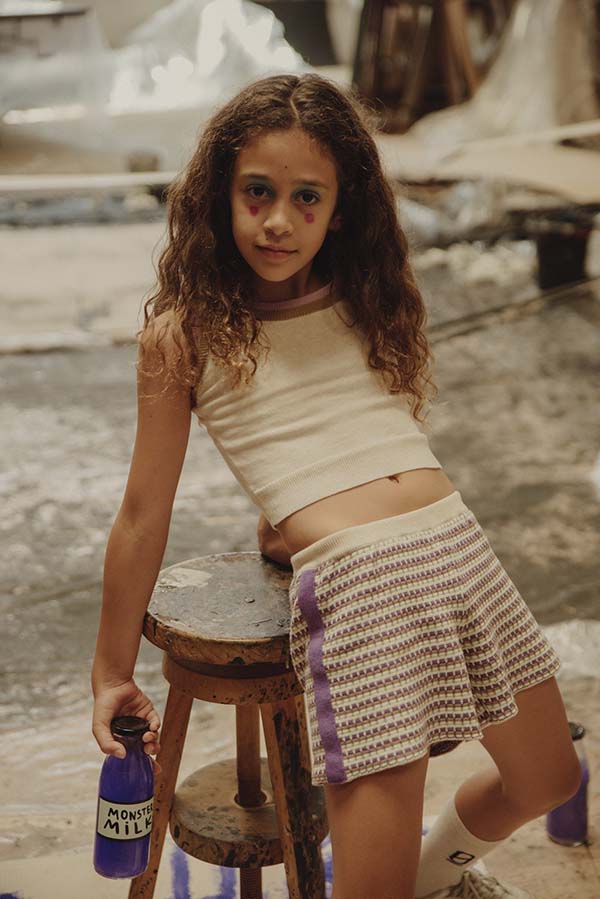 Often other people's opinions and beliefs damage our power to imagine, to dream and can hold us back. Fiera is here to reactivate your imagination and even take it to the next level. Sometimes brilliant ideas from really creative people can be held back by society and our idea is to rediscover that freedom to imagine which is essential in the creative process and our day to day lives.
In childrenswear there are some really imaginative brands, it's true that sometimes it's difficult to do something that's totally against the grain but there are a good group of brands that are doing great things for children's clothing.
How important is sustainability for Fiera Wild World?
Fiera Wild World works with natural materials as much as possible. We're not yet 100% organic as personally I think some work is needed to improve organic knitwear materials. We want to work on sustainability on many different levels. We work with local factories and suppliers who maintain good working conditions, we use natural and local materials where possible and are working on making our packaging as sustainable as possible as the project evolves.
It's a work in progress that seemed a bit daunting at first, especially with the packaging, but after doing more research into the topic I found there were many ways to make it more environmentally friendly. I also think another important point is consumer responsibility. I think it's essential that we think about how much we consume – buying organic but buying a lot of it doesn't make much sense – we need to find a balance.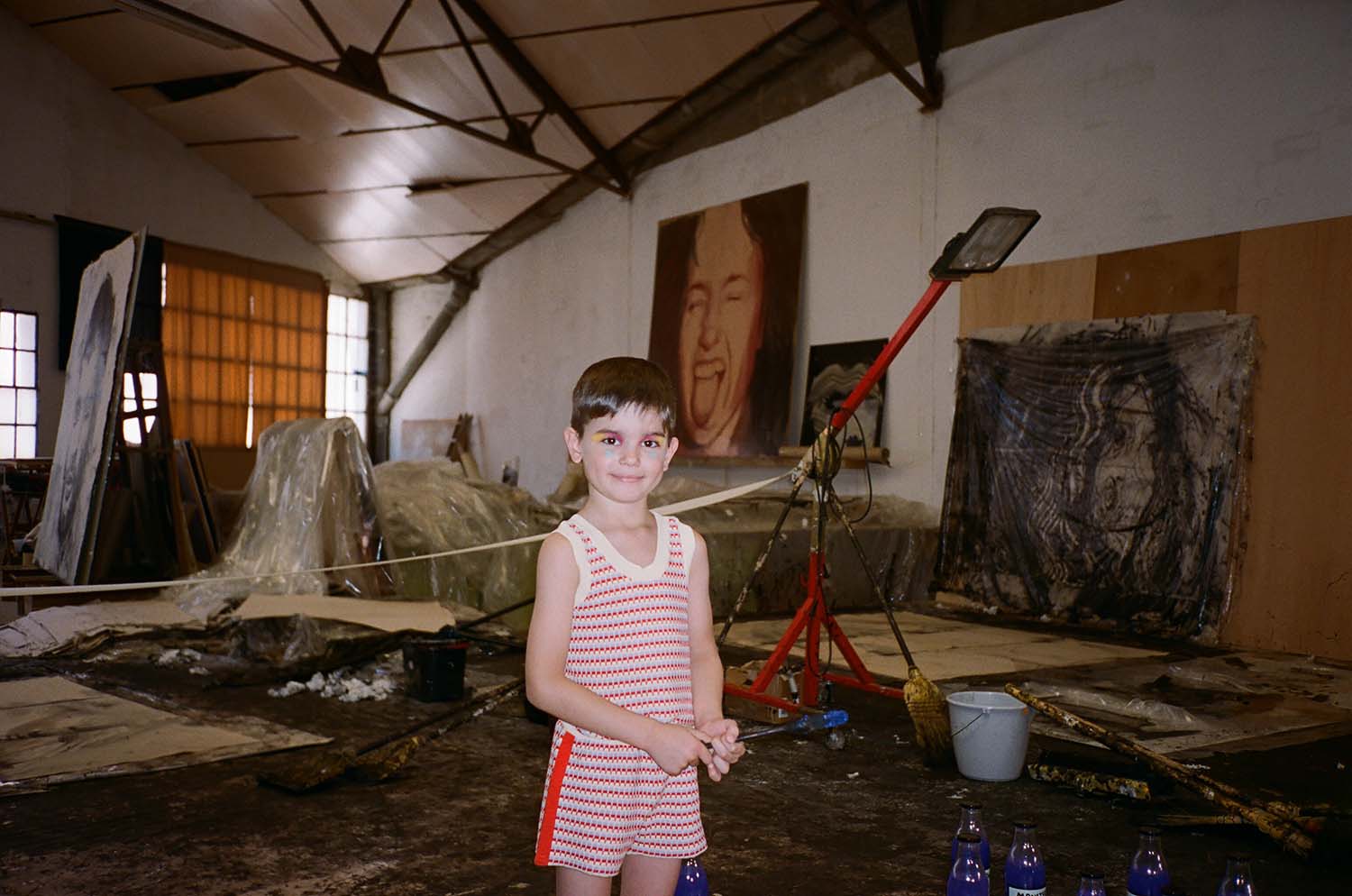 How would you like to see the fashion industry evolve with regards to sustainability and inclusiveness in the next 10 years?
I would like people to be more conscientious when buying, to see a return to the days before fast fashion and that collections don't become obsolete after two days. There are important fashion houses and brands that are already reducing their amount of collections but fast fashion has done a lot of damage and continues to do so, especially in countries like Spain. Generally speaking people here think nothing of spending 50€ on dinner but can't get their heads round spending 50€—100€ on a jumper. Luckily in other countries there is more knowledge or respect around the designer's work or small production brands.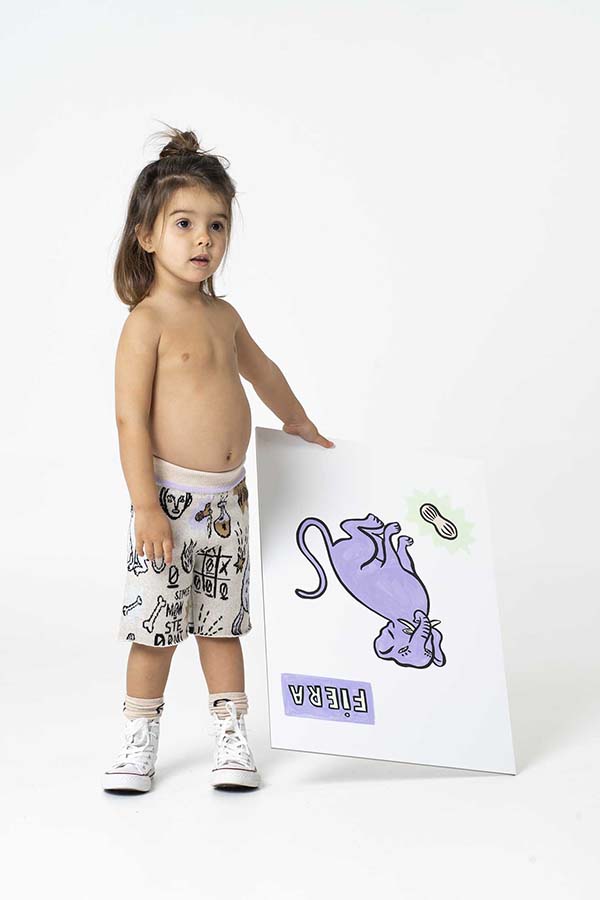 Fast fashion brands are now trying to add sustainability into their collections but in my opinion it makes no sense to design organic, sustainable collections and then produce 10,000 units. How sustainable is that really? Our society is so deeply rooted in consumerism that we feel the need to have those types of collections to create a false inclusivity for people who can't afford truly sustainable brands. But really, they may not be able to afford it because we're so stuck with the idea that we have to get a new wardrobe four times a season.
If we all consumed less, and more conscientiously, truly valuing the product and with collections that lasted, things would be better not only for the small producer or designer but for an already overwhelmed planet.
One last thing, the most striking image in the collection is Monster Milk. What happens when you drink it?
Monster milk is the most important icon in our imaginary world. Sophia dreamed it up and from the first moment we could see its great potential. Monster Milk is purple because it's imbued with the colour and strength of feminism and the power the colour implies. Monster Milk is a drink that can stop prejudices and stereotypes. It's monster juice that gives you superpowers to let you be whoever you want to be, and to transform you into the best mixture of creatures to help you fight against a society that can be difficult for our littlest Fieras.