The Granary Island area of Gdansk has been in need of a bit of regeneration for some time — indeed it's only recently that the district has started to fully recover from the ravages of World War Two. The Polish city, located on the Baltic coast, is looking to catch up with better-known and more popular tourist destinations such as Krakow, and hospitality venues like PURO's hotel in the heart of the Old Town are going a long way towards putting the place on the map for international travellers.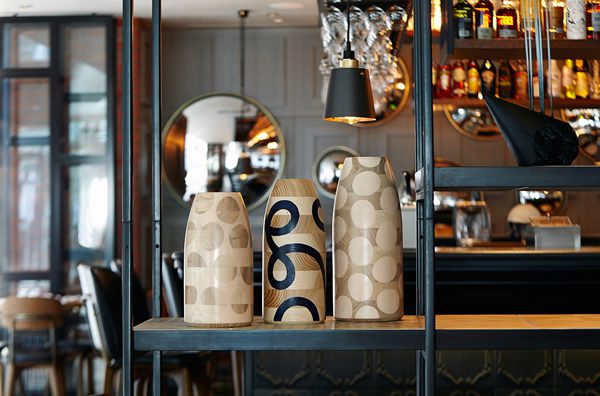 London studio DeSallesFlint have incorporated the heritage of Granary Island and industrial elements from the wider city into the hotel's design. The heavy ropes from which the dome-like light fittings hang, for example, take their inspiration from Gdansk's shipyards, as do the rope and pulley lights in the dining area.
Bespoke casual seating echoes the sacks of grain stored in the area's warehouses, while other pieces have been sourced from European makers such as Moroso and Vitra. Art curators Double Decker played a big role in the look of PURO Gdansk, working with DeSallesFlint to assemble a collection that includes commissions from local artists including Maria Jeglińska and Kacper Kowalski.