Who doesn't love Chinese food? Collective We Hearters have probably eaten at a hundred different restaurants in our time, all promising local staples like pecking duck or dim sum; many set in somewhat sober and formal environments and, unless you've been to northern China or have friends that cook the food well, you're oft really none the wiser.
Two young China-born Londoners, however, have decided to share with us a taste of their childhood homes; their memories; and, of course, the décor and vibe of grandma's house from back in the 1980s. Why? Why not! Nestled in the middle of desirable, and restaurant-heavy Upper Street, Islington, their bright pink sign hangs between demure and sophisticated boards; making a bold statement. What that statement is? Read on …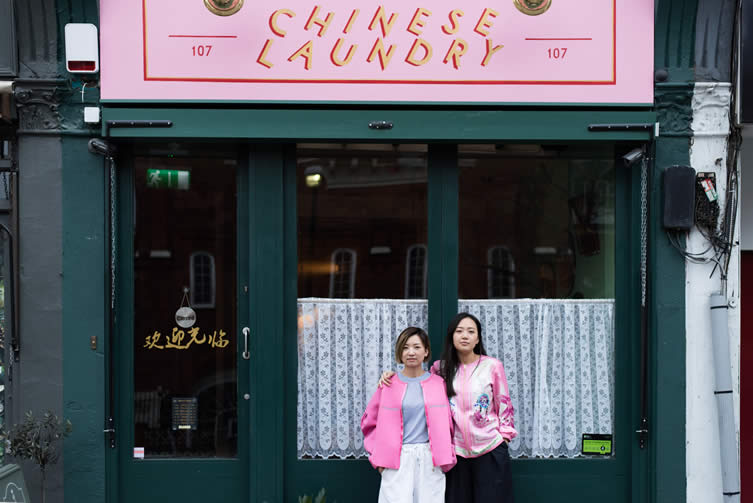 Ex jewellery and product designers, Peiran Gong and Tongtong Ren, decided that it was food they loved most in life, opening Chinese Laundry late last year, after gaining acclaim at various street food markets across the capital.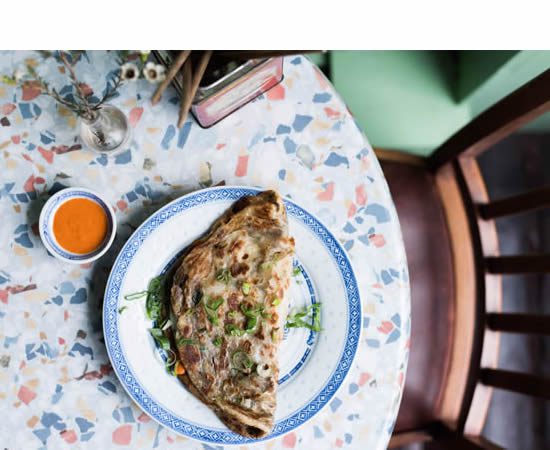 Like being sent back in time to a place where kitsch is on trend, lace net curtains adorn all windows; houseplants sit in peach plant pots, and furniture tells tales of generations past. An era and culture where pictures fade on walls, and where nothing is thrown away — instead, reappropriated as a pen or utensil holder. Nostalgia is everywhere, yet it doesn't appear too try hard, or gimmicky. The Chinese Laundry aesthetic is genuine, fun, and extraordinary.
The theme doesn't stop at the interiors: Chinese spirit Baiju — distilled from fermented sorghum and tasting like a softer, sweeter grappa — is at the heart of an extensive cocktail menu. Traditional liquor, which can be traced back 5,000 years, is available to drink in various infused flavours; solo, or as part of a cocktail. We sample it neat — infused with green apple and pine needle — and as an ingredient in Drunken Concubine; essentially a Baujiu and lychee mojito. The Laundry Margarita with rose powder is delightful, too.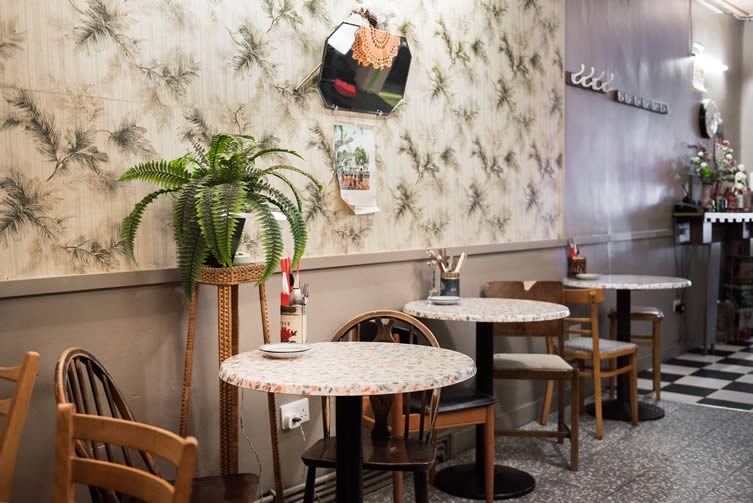 While the drinks can be lethal, the new spring menu is definitely enthralling. The semi-dehydrated courgette with raspberry vinaigrette, anchovy crisps, and black sesame, is an enlivening, original dish. In fact, you'll need it to curb the enthusiastic chilli-laden Century Egg: crispy, colourful, and utterly delicious, the batter acts as a little crunchy blanket for the preserved ash grey and emerald egg.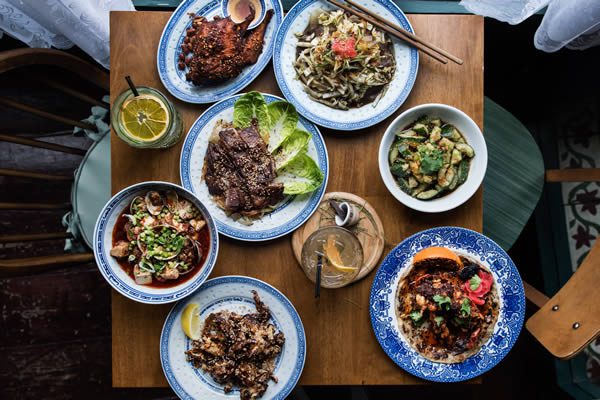 Here at 107 Upper St you'll find the best, and probably the only, pulled salmon in London; hot smoked then stir-fried with aubergine for the perfect balance of moist and crispy textures. Peiran and Tongtong actually work in the kitchen all day, an indication of the duo's dedication to serving genuine and delicious food.
Chinese Laundry is fun, eccentric, and authentic. Intentionally a little rough around the edges, it has a charm that is full of personality. That may be the Baijiu talking but, trust me, I loved that even though the menu felt homemade, it was inventive and packed with flavour — the girls are not afraid to put their spices to work! The restaurant is silly and youthful, but should also be taken seriously, and feels refreshingly real among London's eateries. It does what it wants, in it's own way; I mean, what kind of Chinese restaurant has speech bubbles over its website illustration with a greeting that says: Herro?