DÔA Miami Beach is permanently closed.
Open seven days a week for weekend brunch, dinner and late-night dining, DÔA (pronounced: dow-ah), is a welcome addition to the Collins Park area of Miami Beach. The latest venture from restaurateur Arjun Waney — who boasts a fashionable portfolio consisting of Zuma; Petite Maison; Coya; and the Arts Club — DÔA is Japanese for 'The Door' and, says Waney, is just that: 'the door to amazing food, service and ambience.'
Serving up 'LatAsian' cuisine (a term the team themselves say they conjured up), guests are treated to Nikkei and Chifa fare; with mouth-popping flavours unique to to the Asian-informed cuisine born in Latin America. Casual, affordable and healthy, DÔA is also open until 5am daily — the perfect pre- and post-club destination for the real city that never sleeps; taking its diners on a journey of unique experiences in a very handsome environment.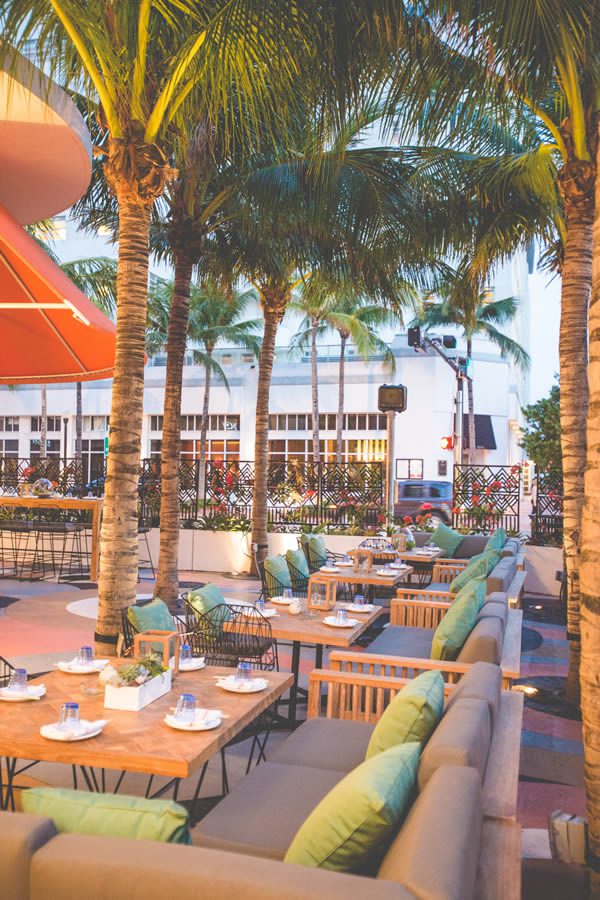 Art from Banksy experiment Mr. Brainwash adorns the walls, Warholesque screen-prints of the indomitable Ms Moss holding court over diners at the tropical 5,200 sq ft space; designed by Richard Saunders of London-based Sagrada Studio. Seating 160 and featuring a central island bar, DJ booth, lounge area and maki counter, DÔA's is a colourful and energetic environment that embodies the punchy dishes popping out of its kitchen; an outdoor terrace completes the restaurant with seating on humid Collins Avenue.
Waney brought chef Carlos Estarita onboard after the South Florida native wowed him during stints at Zuma and Coya Miami — trained by Peruvian chef James Berckemeyer (who cooked for Barack Obama during his presidency), 24 year-old Estarita has created a menu that brims with Peruvian flair and bursts of flavours. Friends Of The Devil — a potent cocktail of bourbon, souchong, shōchū and ancho reyes — sets the tone with liqueurs Asian and South American colliding in combative cohesion, before a traditional ceviche with local grouper sets the tongue dancing. From this point, nigiri (sirloin with truffle soy and quail egg is a nailed-on winner); tempura fish bao; shrimp siu mai; robata-grilled Thai fish; fried rice; robata corn; and, eventually, mochi ice cream, run your tastebuds through a gauntlet of aromas, flavours and textures that bewilder and delight.
Eclectic, fine-looking, incredible-tasting … DÔA does a lot throughout the course of a long day; propping up prime position on one of the world's most famous streets, Arjun Waney's ode to Asian and South American fusion is a lip-smacking riot of style and substance.