Located in the heart of Miami's Wynwood neighbourhood, the district renowned for its colourful murals and outdoor museum showcasing some of the world's best-known street artists, Mayami Mexicantina is transporting its diners to ancient Maya civilisation through Mayan Revival architecture, Mexican cuisine, Tulum party vibes, crafted cocktails and insect-infused Mezcal shots.
Covering over 10,000 ​square feet of indoor and outdoor space, Mayami (a combination of 'Maya' and 'Miami') blends Mayan culture with Miami's metropolitan spirit; the venue that features a 200 seat indoor-outdoor restaurant and lounge being the perfect place for guests to lose themselves for an evening.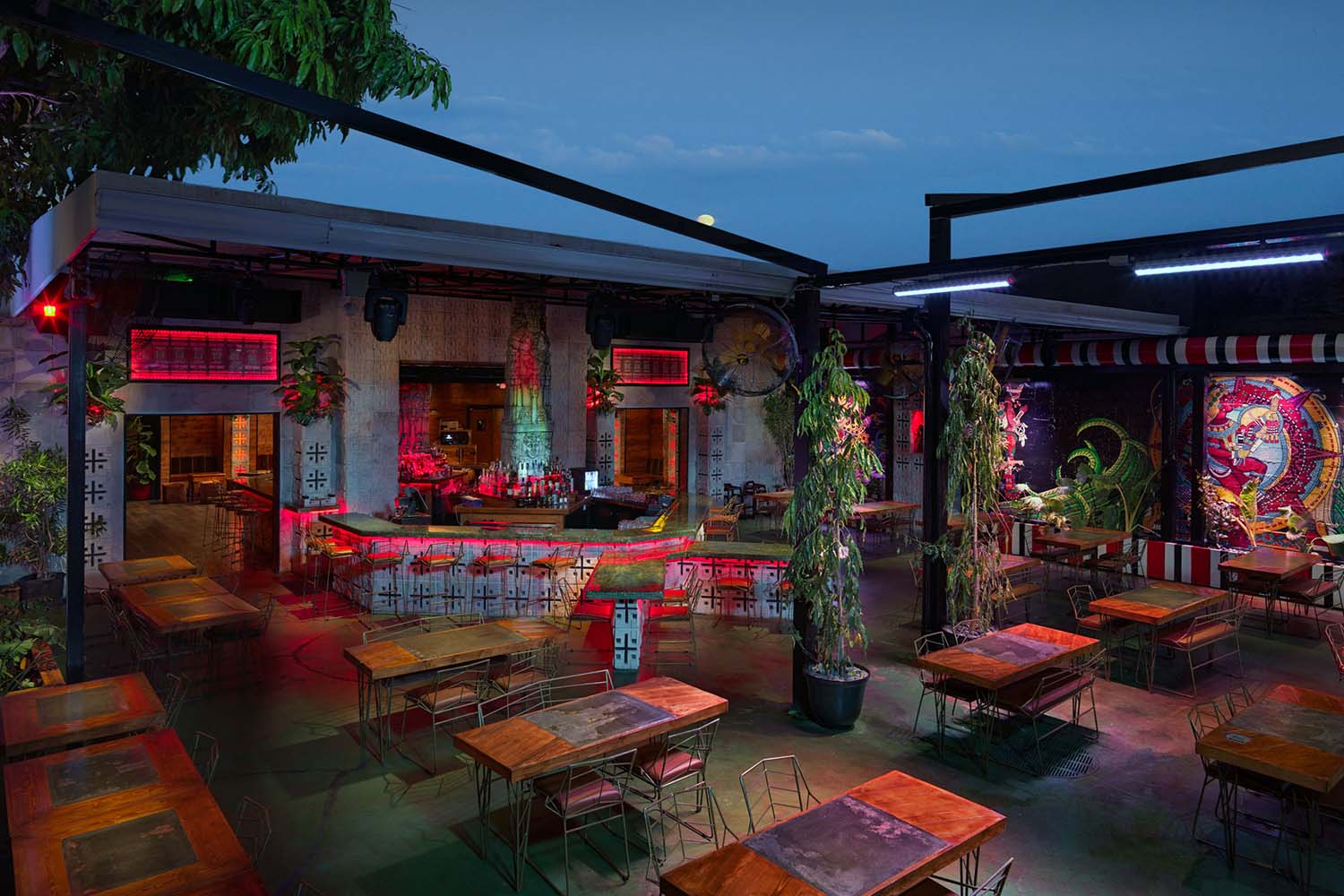 Upon entering, guests will find a sweeping amphitheatre-like room inspired by the Mayan Revivalism of the Art Deco period. This space is lined with stone sculptures, wood carvings, traditional mural paintings, and a ziggurat-shaped ceiling replicating the inside of a Mayan Pyramid. For those in search of a more refined nightlife experience, Mayami Wynwood boasts a sizeable pyramid-shaped bar and a DJ booth resting above the multi-level terraces, surrounded by lush trees, stages and VIP booths.
Executive ch​ef, ​Juan Carlos Flores, has created a menu brimming with authentic regional Mexican dishes. Think Guacalote, Fundidos de Queso, Carnitas de Salmon Tacos, and Filete Negro, filet mignon, black lime, pomme puree, and chapulines. Meanwhile. a mixology program designed ​by Beto Perez and Esteban Molano will feature craft cocktails and insect-infused Mezcal shots such as the Escorpion Real, made with scorpions and spices, and Mago Maguey, made with worms and herbs.
Brought to life by owner, Philippe Kalifa, Wynwood's Mayami Mexicantina is another bolt of inspired hedonism for The Magic City.