Taking light and darkness as key inspirations, French designer Ferréol Babin has created the Magma collection; a series of unique pieces that fuse lighting with sculptural form, produced in his home country.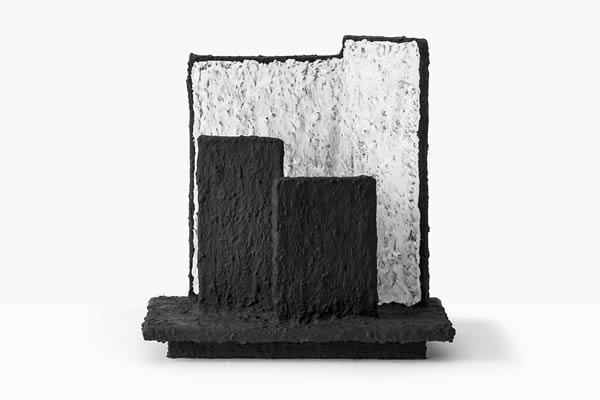 Balancing raw, mineral and black textures, the Magma collection is helmed in the world of functional lighting product design, yet veers with whimsy into the world of sculpture as art form — Ferréol creating the objects with Jesmonite (frequently used in fine arts, crafts and construction), painting on thick coats of the composite material to give his series a unique geometrical aesthetic.
The Magma pieces are represented exclusively by Aybar Gallery, who collaborate with acclaimed and influential designers to transform ideas and concepts into products and projects. Established by Spanish design curator Francisco Polo and German interior architect Markus Herchet, the Miami-based conceptual gallery will reveal additional handmade lamps later in the year in collaboration with the forward-thinking French designer.