Pondering the question "why is so much (product design) still like a white cube: geometric and sleek?" led Erika Emerén to create Transforming The White Cube; as part of her graduate collection at Beckmans College of Design, Stockholm.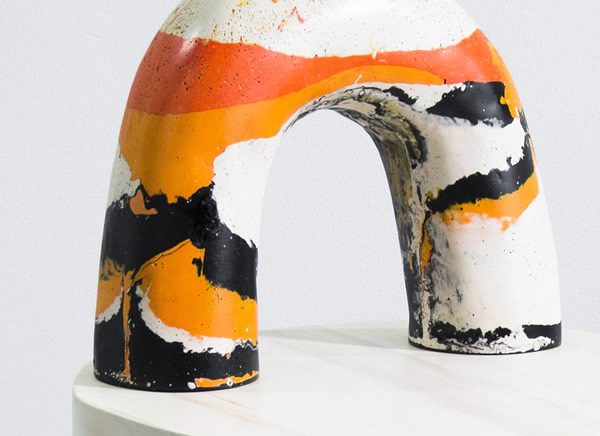 The project began with a series of workshops; creating with clay, wooden sticks, materials and colours before eventually bringing three products to life: an ungainly floor lamp, gauche stool, and a squiggly rug with organic shapes, asymmetric patterns and contrast in materials — breaking free of the white cube concept, achieved.
The chair, chunky and oafish in appearance, contrasts the height of the gangly lamp — both are cast in part with Jesmonite and wood. The rug snaking from black to white has been cut into a waved pattern, rejecting the traditionalist rectangle, and is made of industrially-tufted wool. All bring a human quality to the often standoffish world of furniture design.
Whilst always looking to find something playful in design, Emerén believes that — by broadening the way we look at products — in the long run we'll find a more personal and sustainable way to use and to consume.