One of the last memories of the golden industrial era of Bratislava, industrial heritage building Jurkovičova Tepláreň has undergone a huge transformation; now home to a multifunctional hall, café, gallery and restaurant, and fast becoming the focal point for Bratislava's hip and creative crowd.
The extensive reconstruction of the whole building has modified the spaces of the original technical structure to serve as a backdrop for a new community of corporate clients, startups, and freelancers, with its restaurant, WERK, serving as a place for this community to meet, work and socialise.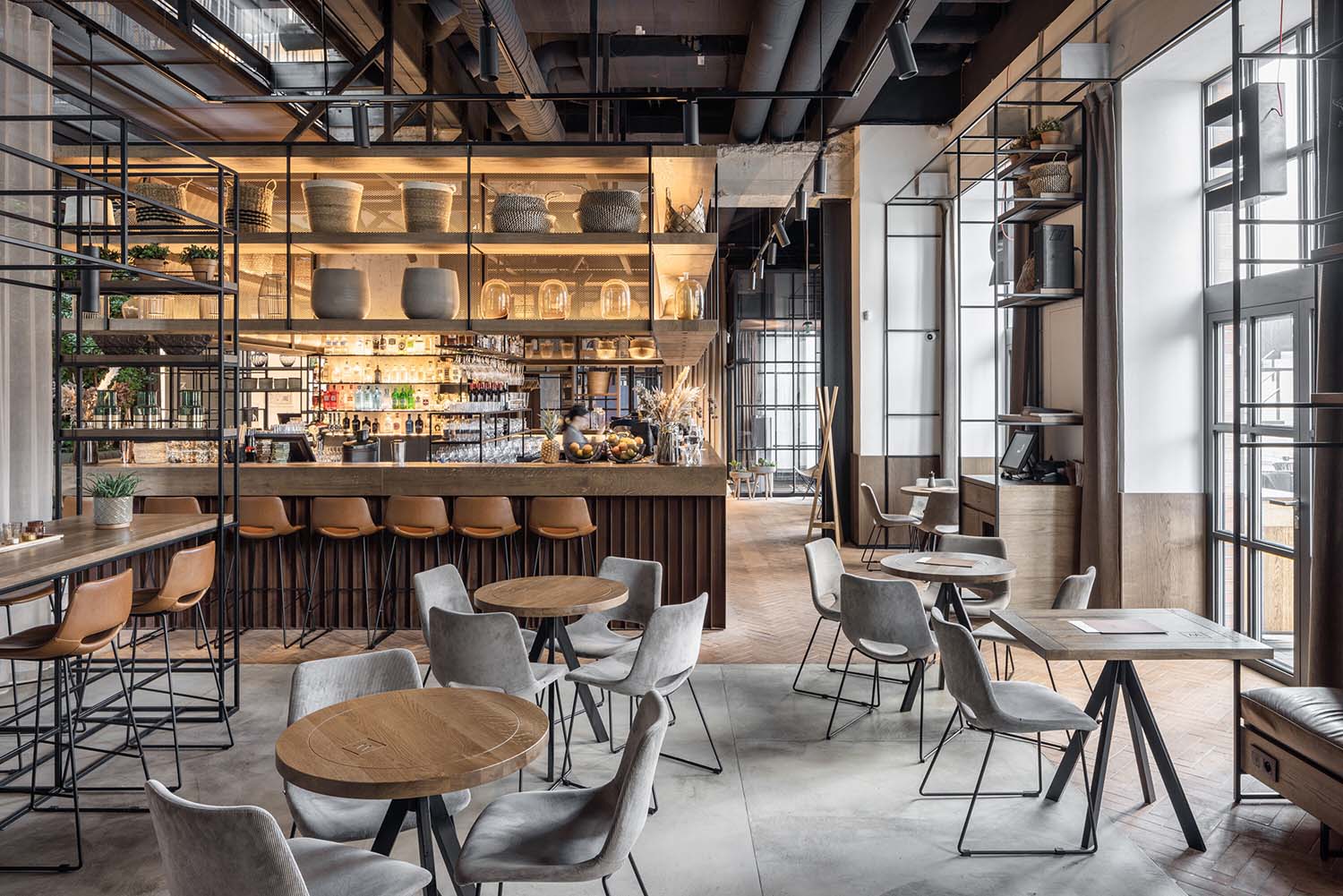 Designed by Bratislava-based studio, BEEF ARCHITEKTI, WERK's interiors fuse industrial and modern whilst adapting to the needs of clients throughout the day. From a breakfast spot, to working lunch and spirited bar with live music toward the end of the working week, eclectic interiors and an open kitchen and bar keep the clientele coming back for more.
Taking advantage of the architectural design of the former heating plant, the interior of the restaurant offers open views across all floors. With capacity for 200 guests and more on the terrace, seating options include traditional tables and benches, stools and bar chairs, plus armchairs and low bar tables.
Celebrating Bratislava's industrial past whilst nodding to the modern souls that now occupy the Jurkovičova Tepláreň, in WERK, BEEF ARCHITEKTI have created an inviting destination restaurant for a whole new era in this city's story.
@werk_bratislava
@beefarchitekti