Cultural space Le Hasard Ludique has opened its doors to the Parisian public after five long years in the making. Occupying an old railway station on L'avenue de Saint-Ouen in the French capital, the venue now houses a theatre, workshop and dazzling restaurant.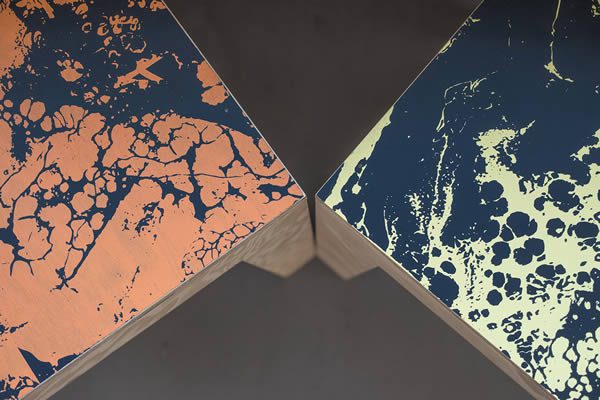 Those dazzling interiors were overseen by design studio Barreau Charbonnet, along with creative studio Appelle Moi Papa (responsible for the graphic identity) — the design teams taking two words that form the name of the project as the starting point for their insatiable creative revelry: Hasard (meaning random) and Ludique (playful).
Skittish design frivolity aside, Barreau Charbonnet knew they also had to explore a more practical element to the project, founder Nicolas Barreau telling us: 'we had to think about different issues. Think of both staff and visitors of all ages. As a result, all the factors have been adapted — the weight of the tables and chairs calculated, and the ambience and the light considered. For example, the mirrors were placed only for their reflections and a choice of suitable colours.' It was with these furnishings where Appelle Moi Papa weaved their unorthodox magic — looking to the colours of the surrounding neighbourhood's street art for inspiration; in turn adding an overriding sense of urban appeal to the stylish space.
Expect a comprehensive programme of concerts, events and weekend brunches — as Le Hasard Ludique looks to live up to the buoyant effervescence of its singular style.
@Lehasardludique
@b_et_c
@_AppelleMoiPapa