A new hotel in Manhattan's Lower East Side is leading the fight against ironing bed sheets. For too long, international hotels have been mocking ironphobics with their pristine sheets, acutely-pressed pillowcases, and meticulously-placed throws. It had to stop.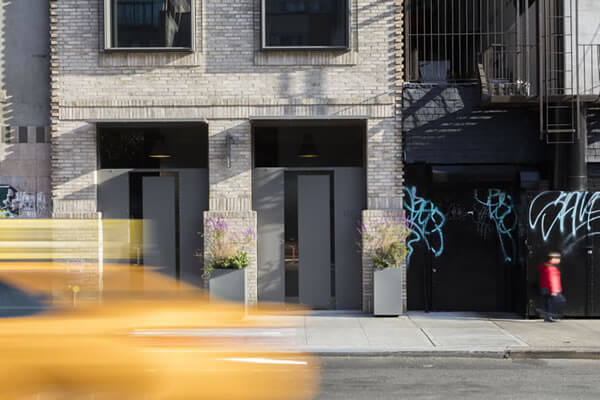 Honouring the discordant heritage of the LES, Sago Hotel occupies the former home of Fine & Klein Handbags (a long-time Orchard Street staple) — and now spans a narrow footprint to adjacent Allen Street; 20 bedrooms, a two-storey penthouse, and forthcoming restaurant included.
Designed by Grzywinski+Pons, Sago's aesthetic is unwavering, a resolute celebration of its neighbourhood's colourful history; from ethnically diverse working class, through artist enclave to home of a thriving punk scene and beyond. Exposed cinderblock walls, steel beams, and electrical wiring are coupled with minimalist furnishings, OSB headboard, and that bedding. The bedding that sings: come to me, pretty thing, we can be at one in our struggle against conformity. An irresistible muted colour palette and astounding views of one of New York's most compelling 'hoods complete what could well be the city's most interesting hotel opening of 2016.