Some of Scotland's leading designers have been commissioned for a pop-up exhibition as part of the country's 'Year of Innovation, Architecture and Design'. Located at Edinburgh Airport, Local Heroes is set to become the country's biggest design event, with the potential for over one million passengers from 120 countries to pass through its temporary doors during the month of August.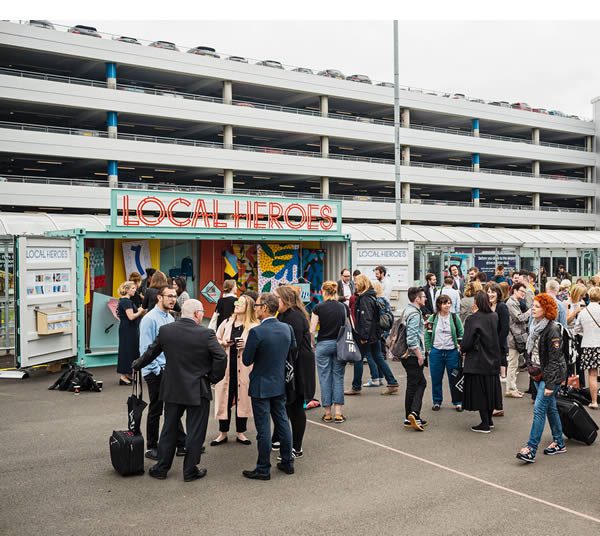 The exhibition cum shop features nine commissions from the realms of product, fashion, graphic and textile design; each asked to 'reimagine the souvenir' and produce a unique travel-themed product. Designs include fashion designer Karen Mabon's tongue in cheek nod to the Scottish weather with her parasol Rain Dance, Gabriella Marcella's beach towels bursting with bombastic pulsing collages, and Hilary Grant's travel blanket which blends Nordic- and Scottish-inspired patterns with big graphic gestures.
Exhibition curator and director Dr Stacey Hunter said: 'for many passengers Local Heroes will be their first impression of Scotland and will also form part of a fond farewell. Design is one of the most accessible expressions of 21st century creativity and I'm so excited that we can present a snapshot of Scotland's colourful and confident design scene at such a unique location.'
Other limited edition designs include new backpacks by outdoor specialists Trakke, a special edition watch by Instrmnt, a travel pouch by Laura Spring, a necklace by Tom Pigeon, and a souvenir poster listing some of Scotland's more quirky local heroes like square sausage, quinine and Shinty.
Local Heroes runs until 31 August, the designs also available online.