Team We Heart are big fans of the family-run Carousel in London's Marylebone. The multipurpose venue is a restaurant, gallery, and event space — and the Templeton clan expertly executes each discipline. One of the only restaurants to open its kitchen to an rotating roster of international chefs, each month is never the same; with guest residencies from the likes of Rosie Birkett, Selin Kiazim and Oswaldo Oliva to name just three.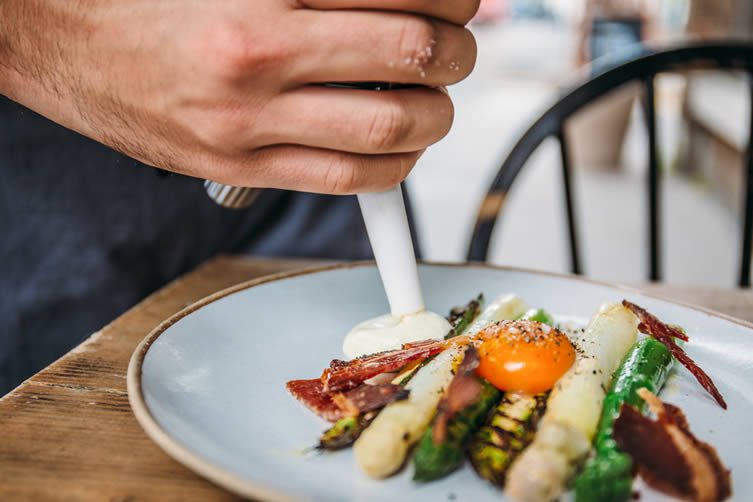 While the concept continues in the evenings, lunches have been up for debate for some time. Baker Street, off which the site is located, is a well-known affluent residential and business neighbourhood with plentiful eateries and take-away spots. How does a restaurant compete to offer great, speedy, interesting lunches to hungry time-strapped workers and residents at a reasonable price?
Carousel co-founder, head chef and YBF (Young British Foodie awards) finalist Ollie Templeton and his team are back in the kitchen, with a brand new lunch menu that ticks all those boxes and then some.
The new Carousel lunch menu offers a creative selection of small plates that look as delightful as they taste. Ollie loves contrast and simplicity, but also has an eye for plate aesthetics. While the dishes are inventive and exciting, less is definitely more. Seasons play a part, too, and vegetables are king on this uncomplicated menu. Referring to his dish of steamed onion, almond sauce and breadcrumb, Ollie said: 'I always find there is more complexity in flavour and texture in vegetables. We always wanted to focus on vegetable plates, and I find a lot of satisfaction in making a dish out of something like an onion; it kind of shows there is more to it than you might think.'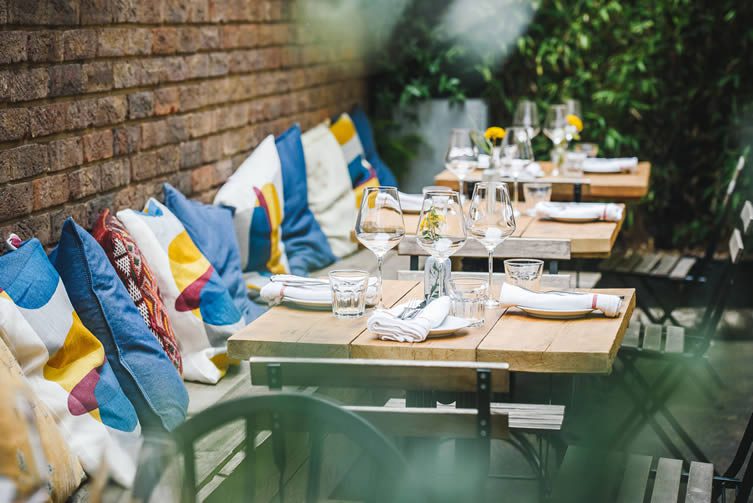 One of our other favourite dishes was the broad bean, wild garlic, and goat's curd 'tart'. Lovingly prepared the ingredients were delicate, fresh and enlivening. The 'tart', a thin and crunchy round of homemade cracker, texturally balanced the dish — and I liked how I could just pick it up to eat; although that's probably not how it was meant to be consumed.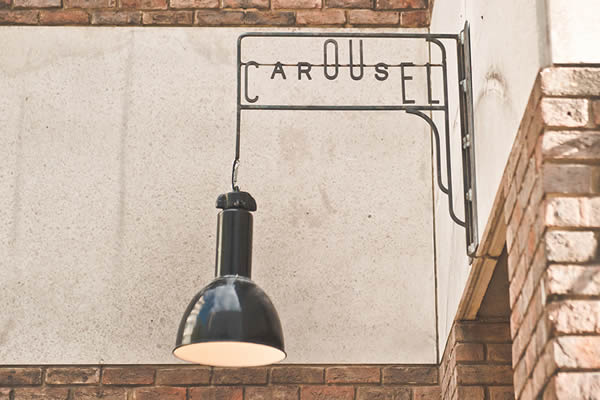 The crab linguine was superb, and the churros were brilliantly light and puffy. What I like most about Ollie's cooking is the element of surprise. You never quite know what the dish will look, or even taste, like and the outcomes are pretty much always great ones. At an average price of £6 per dish (two were plenty for me, bar the churros, which I reluctantly shared), Ollie & Co. are on to a winner.
We were watered (the Sokol Blosser pinot gris 2014 was a nice touch), fed, and out the door within an hour feeling happy, refreshed and planning the next visit. Ollie tells me that the June menu will feature Isle of White tomatoes, potentially smoked eel, plus more exciting vegetables. As is the case with a chef in a constant flux of creativity, Templeton is still experimenting — which means you'll just have to go sample the menu for yourselves, and prepare to be surprised.