Barcelona has fared well from a succession of major events: the 1888 Barcelona Universal Exposition leaving behind it Ciutadella Park (with its monumental fountain and Domènech i Montaner-designed Castell dels tres dracs), the Modernist Arc de Triomf, and the 197 foot-tall Columbus Monument; a second World Fair, the 1929 Barcelona International Exposition, reshaping Montjuïc and adjacent areas like Plaça d'Espanya.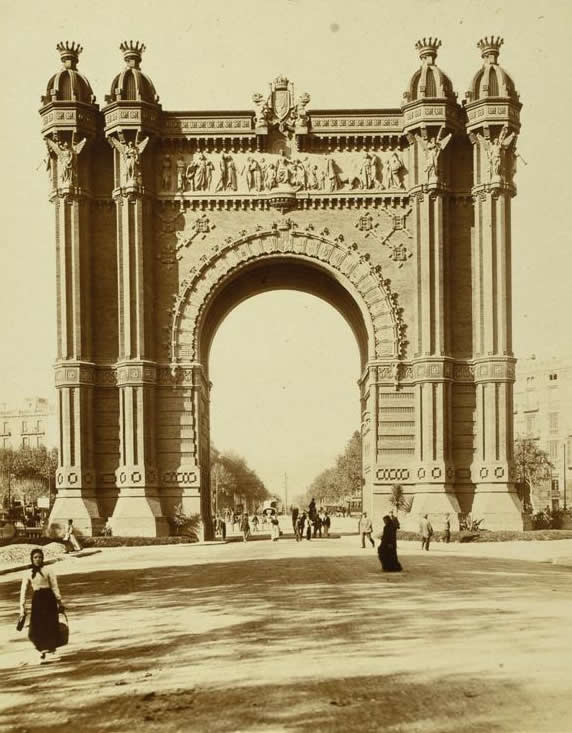 Grand statements and a nod to the city's famed Modernisme would see the Palau Nacional de Catalunya; Font màgica de Montjuïc; Teatre Grec; Poble Espanyol; and the Estadi Olímpic Lluís Companys erected, but a new wave of modernism rooted in the Bauhaus movement would seep into the city, too; in the shape of German architect Ludwig Mies van der Rohe's incredible Barcelona Pavilion.
Memories are short, though, and the Catalan capital's 1992 Olympic Games are often regarded as the city's turning point; with due note. Barcelona was in dire need of urban development, and the billions of dollars that the Games brought with them were used more efficiently than had been seen before, or after.
Two miles of manmade beaches, a new marina, first-rate sporting facilities (many which are still in use today) … neighbourhoods transformed forever. It might be rued by those struggling with today's tourism overload, but Barcelona had transformed itself into one of Europe's most popular all year round destinations — previously niche, the scruffy Mediterranean city went mainstream and has never looked back.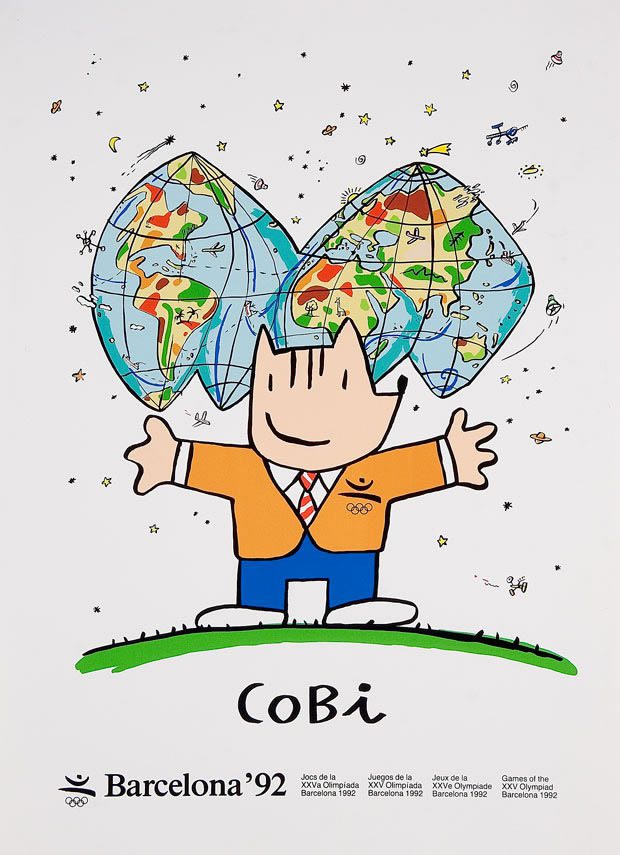 Marking the Games' 25th anniversary, a number of events are underway. Currently showing at Espai Mercè Sala in the Diagonal metro station is Barcelona '92 Images: Building for the Olympics, an exhibition of some 120 images from an archive of millions, Images immortalised over sixteen days that summer; images that made front pages the world over; images that made history; shots from the incredible Piscina Municipal de Montjuïc diving venue some of the most iconic.
Shot on location at Estadi Olímpic Lluís Companys, that Antoni de Moragas-designed Olympic diving pool, and another 41 venues used throughout the games, the exhibition reinforces values like solidarity, peace and respect; images from the 1936 Popular Olympic Games of Barcelona — an event for the participation of athletes who refused to participate in the Nazi-lef official Olympics of Berlin — and the XXXV Edition of the Great International Prize of Athletics demonstrating the city's long-standing association with athletics.
Elsewhere, Javier Mariscal's much-loved Cobi mascot is making a popular return to Barcelona, his abstract smile beaming from billboards the city over — renowned Barcelona design store Pilma even creating a hand-polished aluminium edition for his 25th birthday; students from design school ELISAVA working on its splendid packaging. Aquell Estiu del '92, showing at Joan Antoni Samaranch Olympic and Sports Museum, is another exhibition commemorating the 1992 Olympic and Paralympic Games; Barcelona '92 Images: Building for the Olympics will remain on display until 26 September; and the Ajuntament de Barcelona are carrying a wealth of information, videos and documents on their specially-designed microsite. Dive in!