San Francisco restaurant Flores is making (Mexican) waves with its traditional fare, contemporary cocktails and relaxed vibes; all set in a space of gleeful effervescence.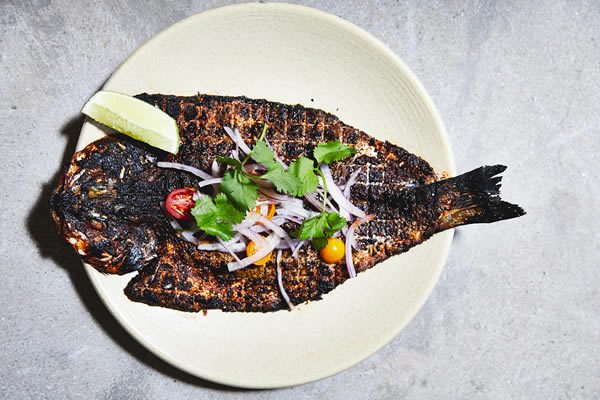 Located between Belga and Palm House on the city's Union Street, local muralists, artists and metalworkers have come together to channel a true sense the Latin culture that America's west coast is steeped in. An assortment of conjoined spaces and cowhide chairs (sourced directly from Mexico) fill the space, natural light cascades in during the day, and plenty of buoyant colour keeps the spirit alive by night.
The two F's, fun and food, are serious business here at Flores, chef Alex summarising the passion behind the project: 'what really gets me excited about Flores is that I get to make tortillas, they've been in my life as long as I remember. No other food has the ability to transport me back to my childhood quite like tortillas can, and I think others will be able to relate.' And it's these tortillas that will accompany dishes like mole negro poblano, enchiladas and carnitas, in imbibing diners with the Latin spirit.
Amongst the playful patterns and textures, visitors can enjoy traditional and craft cocktails, too. Because, let's be honest, what's a true Mexican experience without a margarita, mezcal or michelada? Flores, a passion project that brings Mexican exuberance alive.