A historic apartment in Berlin's affluent Prenzlauer Berg becomes home to the new atelier of Thisispaper Studio; the first-floor apartment having been remodelled to create not only a flawless gallery space, but a home for the studio's owners.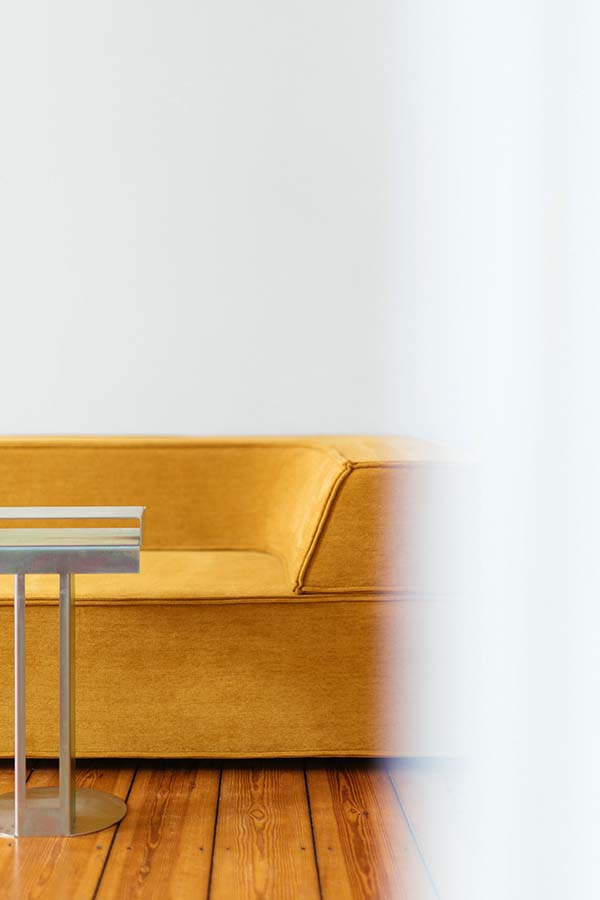 In a neighbourhood renowned for its restored pre-war buildings, as well as rich history and unquestionable beauty, the intention behind the project was to keep the design simple and honest; focussing on polishing the interior rather than completely overhauling it.
Retaining the original flooring and decorative elements on the ceiling——whilst combining them with a stark white background, a restrained aesthetic those familiar with the studio will instantly recognise——the whole space is a functional place from which to work and create, each area distinguished by a piece of furniture selected in collaboration with designer brands COR, Hem and Sancal.
The main zone is split into two rooms, the first introducing a lounge atmosphere with a modular sofa, ideal for informal meetings, whilst the other is filled with a mammoth wooden table from which creative debates are designed to take place. A smaller room is a peaceful space for private discussions, the ambience calm and serene thanks to a full curtain flowing from the ceiling to the floor; a round table with glass top invites more personal conversations.
Moving from Warsaw to Berlin in March 2020, the same time COVID-19 started to take its hold on 'normal' life, the owners decided to adapt with the lingering virus, realising the instability of current times and deciding therefore to combine both family and professional life in one rather stunning space.
Alongside the designer brands whose pieces of furniture characterise each and every space within the Atelier, the Thisispaper Berlin Atelier nods to the neighbourhood's past; creating an exciting and authentic place to fabricate inspire and collaborate. A soothing space of impeccable taste, a triumph of slow and considered design.
@thisispapermag
@thisispaper.shop