The most delightful of dining rooms awaits the guests who roll up to Nashville's Little Octopus. Its lofty ceilings and stained sherbet-coloured glass, its cool white marble and subtle brass finishes, its flora and linen that recall old school Miami … its titanic gold octopus mural by local artist Chris Zidek; Little Octopus is a considered space brimming with design touches that will set social media alight.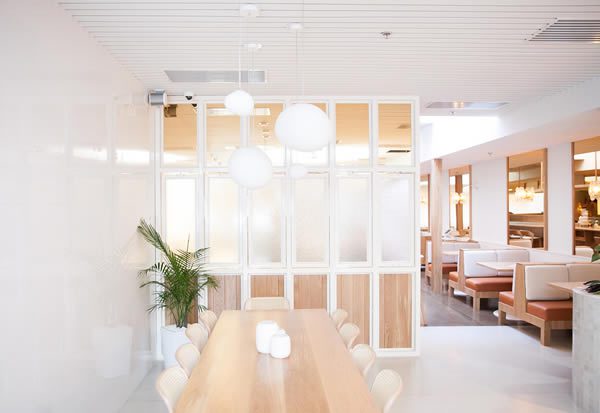 Occupying a space in The Gulch neighbourhood, Little Octopus owners Sarah and Brad Gavigan worked closely with Los Angeles-based design firm Design Bitches on that sun-soaked, Miami-minded interior; a quiet riot of sweetness and neutral hues that encapsulate the vibrancy and freshness of what comes out of the kitchen.
Having enjoyed a successful one-and-a-half-year residency at POP Nashville, the Gavigan's decided the restaurant was ready for its own home and, along with chef Daniel Herget, packed up and moved into the building that was formerly Ru San's Sushi. Herget has expanded the original menu with dishes that'll appeal to everyone from carnivores, to vegetarians and vegans. Driven by seasonal produce and regionality, the plates are designed to be shared; bold Caribbean flavours shining through. Of course, no Caribbean theme would be complete without rum, and luckily Little Octopus have concocted a variety of rum-based cocktails to cap off a fine meal.