Summer is here! The sun is out, the shorts are on, and there's a sizzle in the air. Summer means only two things — holidays and barbecues — and We Heart has teamed up with Marriott Resorts to bring you the best of both.
Join us on a virtual road trip of America's best barbecue joints, and then find out how you could win hundreds of dollars to spend on a stay at one of the Marriott group's resorts with their Celebrate Summer Event. Not only that, but EVERY reader receives up to $100 in resort credits for each night they stay. My mouth is watering already…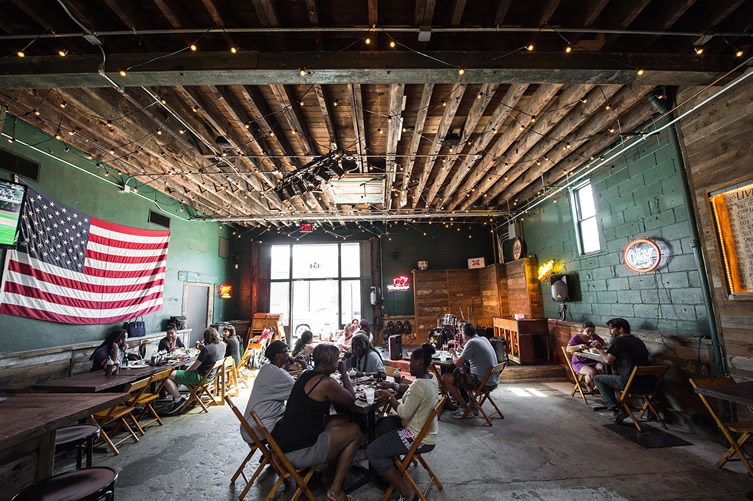 Are you ready to get grilling? We fire up the tour in New York City, at the Hometown Bar-B-Que in the industrial neighbourhood of Red Hook, Brooklyn. Pitmaster Billy Durney has been honing his craft since he was a young 'un in Pennsylvania and on his travels across the US and beyond as a former personal protection specialist. You might need saving from yourselves after sampling Hometown's mixture of delicious meats, live music and great looking surroundings.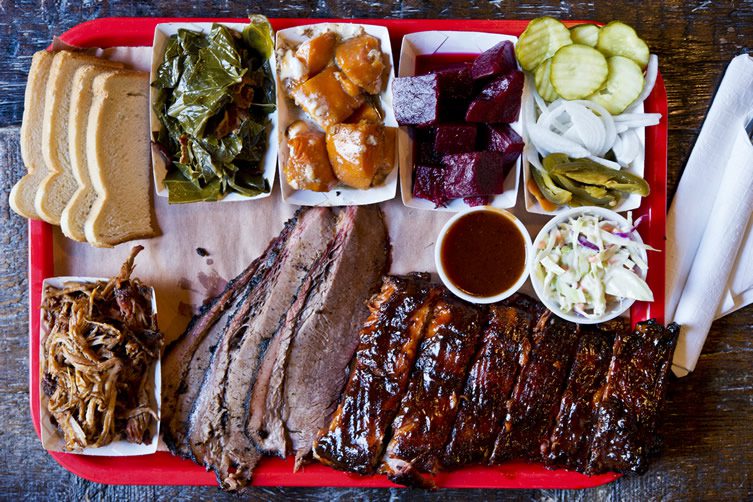 It's a short hop over to Berry Street to visit Mable's Smokehouse & Banquet Hall from husband and wife team Jeff Lutonsky and Meghan Love. Mable's is named after Jeff's grandmother, who also perfected many of the recipes the pair now use. The familial influence is strong here, reinforced by Jeff's upbringing on his dad's Oklahoma cattle farm (Meghan is a southerner too, hailing from Kentucky).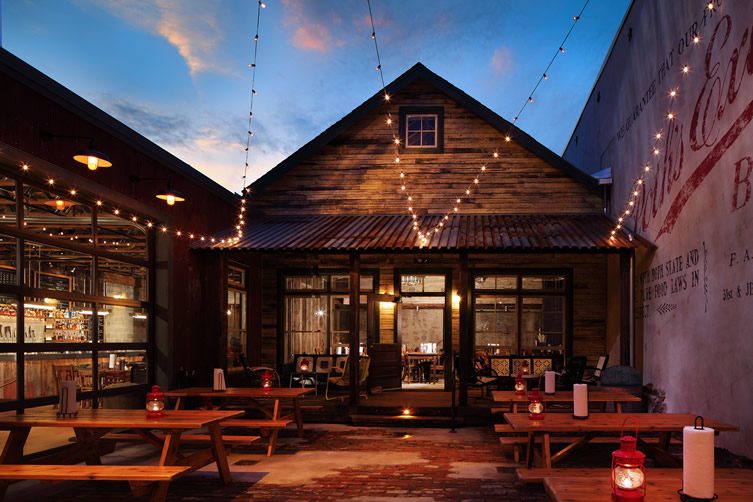 Rounding out the northeast leg of our tour is Fette Sau in Philadelphia. The original Brooklyn outpost can claim to have helped kickstart the hipster barbecue revival, and the Fette Sau ("Fat Pig" in German) Philly sequel — in a countrified shack complete with tin roof – continues to impress. Dry-rubbed meats smoked in-house, a simple selection of sides, craft beers and American bourbons are the order of the day.
Miami isn't a place one would associate with barbecue, but we love heading off the beaten track in search of a great discovery. Pride and Joy BBQ begins the southern section of our carnivorous trip, and Myron Mixon's eatery in street art paradise Wynwood is as authentic as you can get outside of the Deep South. The walls are made from wood reclaimed from a North Carolina barn, the corrugated metal roof is full of buckshot holes, and there's a '47 Chevy truck serving as a bar.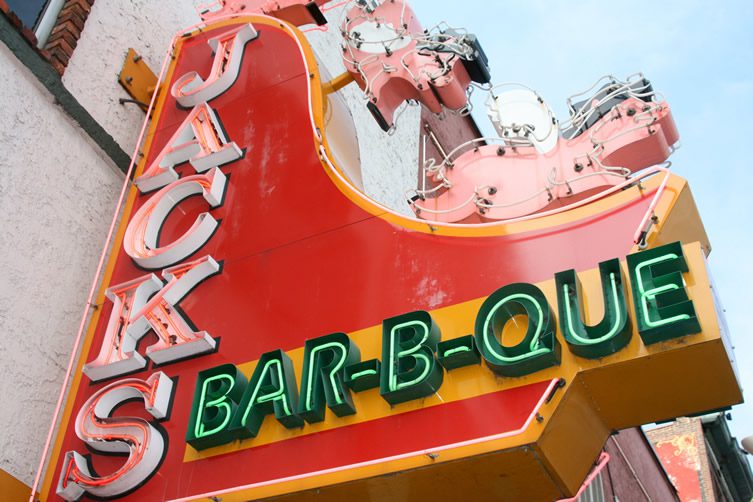 Jack Cawthon is something of a culinary legend in Nashville, and with years of catering experience under his belt already he opened his first his self-titled restaurant on Broadway and 1st in 1989. Known for his signature riverboat hat, genial Jack has been dubbed Nashville's barbecue godfather, pioneering the introduction of beef brisket and building a loyal following with a mix of Tennessee and Texas styles.
Next up we've got Georgia on our minds as we head to Atlanta and 4,000 sqft of barbecue goodness known as Twin Smokers BBQ. Tables either face the street or the two huge smokers named Elizabeth and Matthew after the owners' children. There's also a "wood library" to peruse while you wait, featuring the hickory, white oak, post oak and Texas mesquite used in the smoking process. Never has the barbecue experience been so educational.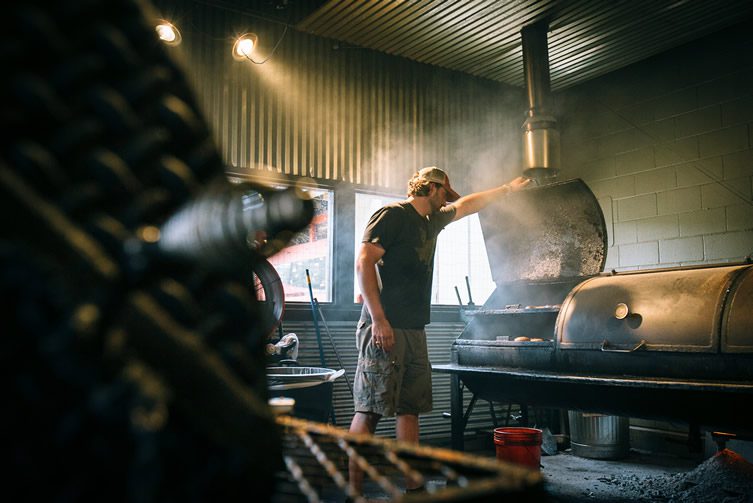 To Dallas, Texas, now, where the Pecan Lodge's firepit burns 24 hours a day. From farmers market stall to a permanent home in Deep Ellum, the Pecan Lodge people put the hours in making everything from scratch and have earned their stellar reputation from elbow grease and exceptional meats.
And how about some interstate rivalry to stoke the fires? Freedmen's Bar in Austin boasts a famous location within the city's Wheatville neighbourhood, built in 1869 by a freed slave called George Franklin. Nowadays the landmark serves up craft cocktails along with brisket, sausages, ribs and chicken by the pound. There's also a "whiskey wall" stacked with some of the best liquors the world has to offer.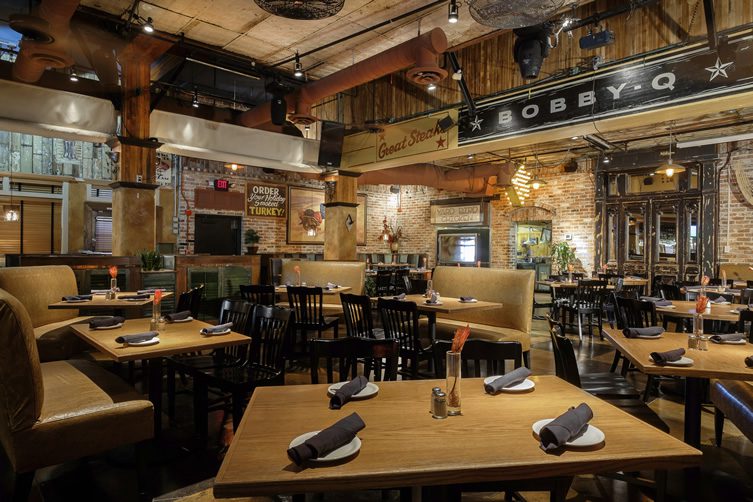 By now your suspension will be groaning, but put your truck in gear and coax it a little further West to Arizona. Bobby-Q in Phoenix is one of a stable of restaurants run by the prolific Bob Sikora, who opened his first place in 1966 aged just 20. His Bobby McGee chain has more than 20 branches from Australia to Honolulu, but it's his hometown barbecue joint that we think is number one.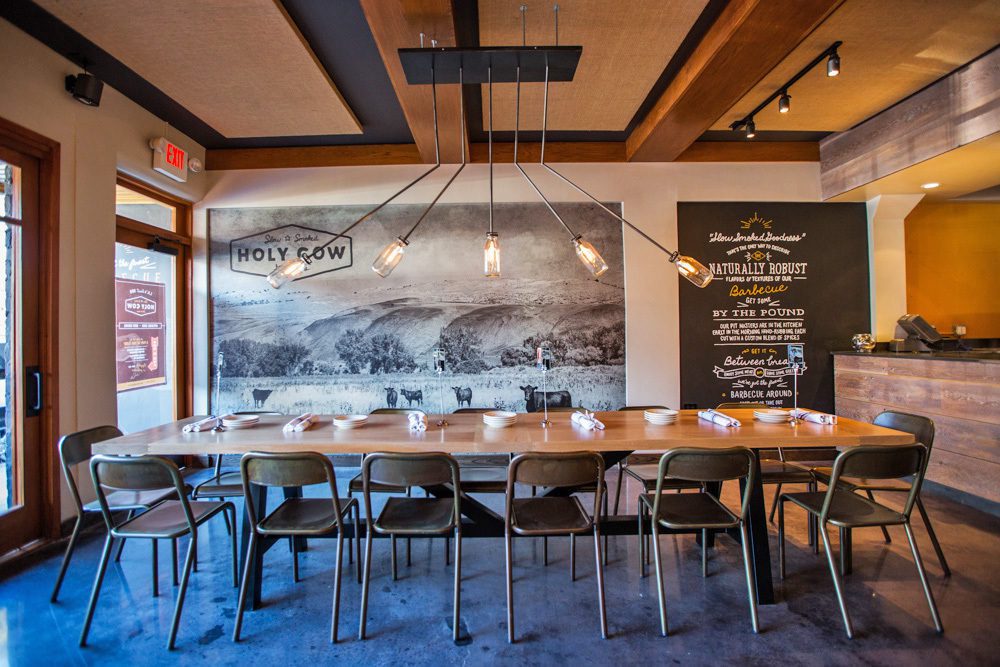 Barbecue in Los Angeles? Holy Cow has the chops with a fusion of pan-American barbecue styles in a relaxed Santa Monica setting. The smoking and cooking techniques have been drawn from extensive research trips, and you'll find Texas brisket and Carolina pulled pork alongside California classic Santa Maria tri-tip on the menu. Loud, messy and family-friendly!
While we're in the area, Studio City is worth a visit for Barrel & Ashes. The building has been stripped back to its 1940s roots in the main dining area, which is one of three spaces in which to enjoy the southern style barbecue and bourbon — there's also a lovely picnic patio at the front and a Texas-inspired food trailer parked up on the rear patio.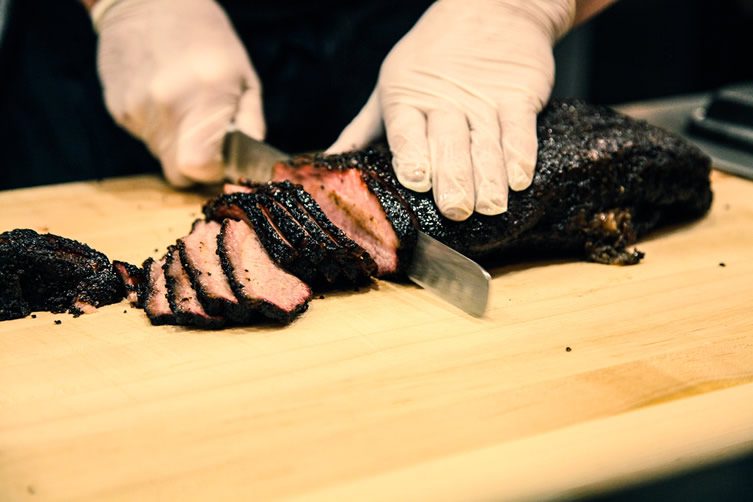 We're loosening the belt buckle another notch for a push north now, to San Francisco. Smokestack is part of the Magnolia Brewery's operation in Dogpatch, named after a Howlin' Wolf song and steeped in the bluesy traditions of the South. Pitmaster Dennis Lee adds influences from his Asian heritage to Carolina, Texas and Kansas City flavours, and if the barbecue wasn't enough to recommend it, there's the tremendous atmosphere courtesy of design agencies Nothing:Something:NY and Martin Heid Design/Build. The vintage weathered look is a winner, and there are nice touches everywhere such as the furniture fashioned from a black acacia tree that had been condemned to be felled just outside the property.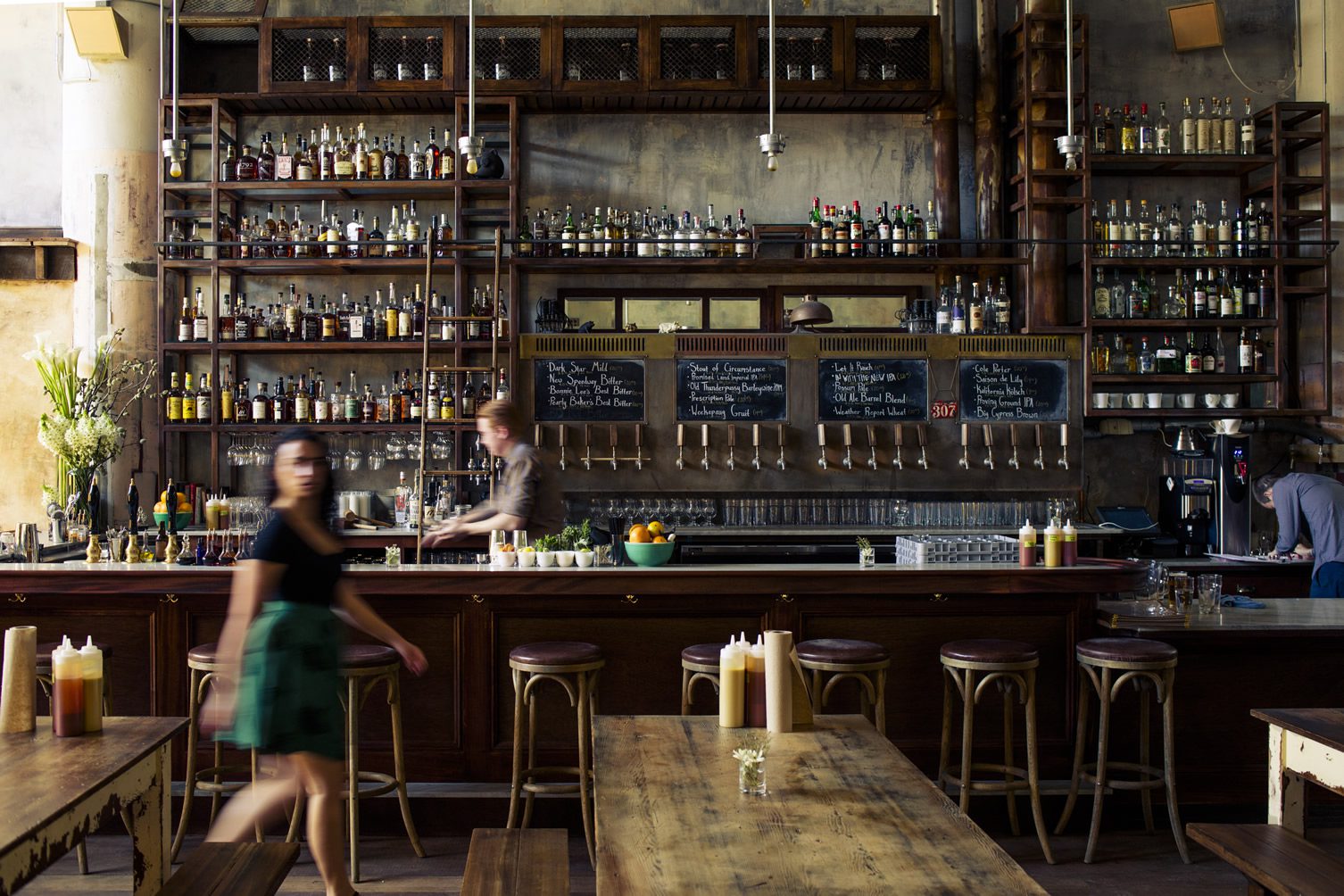 Complete your California barbecue schooling with a stop at Perdition Smokehouse in Berkeley. The meat is ethically-reared on local family farms, and the craft beers haven't travelled far to get here either. All the Texas favourites are here, served with corn bread and pickles.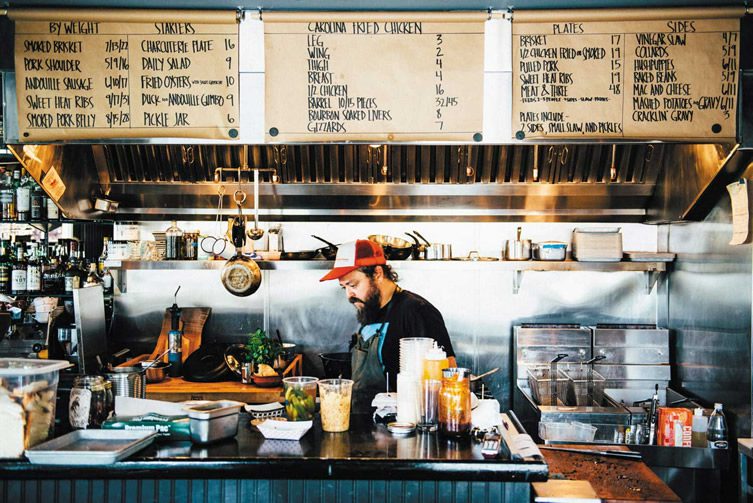 Follow your nose north to find Michael Law's smoke shack in Seattle's Frelard neighbourhood. Law's Bourbon and Bones is a long way from his North Carolina home, but the flavours and smells of his upbringing permeate every nook and cranny of his restaurant, including the influence of his Dominican mother. The 10 foot walk-in smokehouse was custom built for the venue to add authentic atmosphere and flavours, and there's another taste of home available at the bar, with moonshine on tap. That's aside from the 90 different spirits – including an extensive bourbon selection, naturally.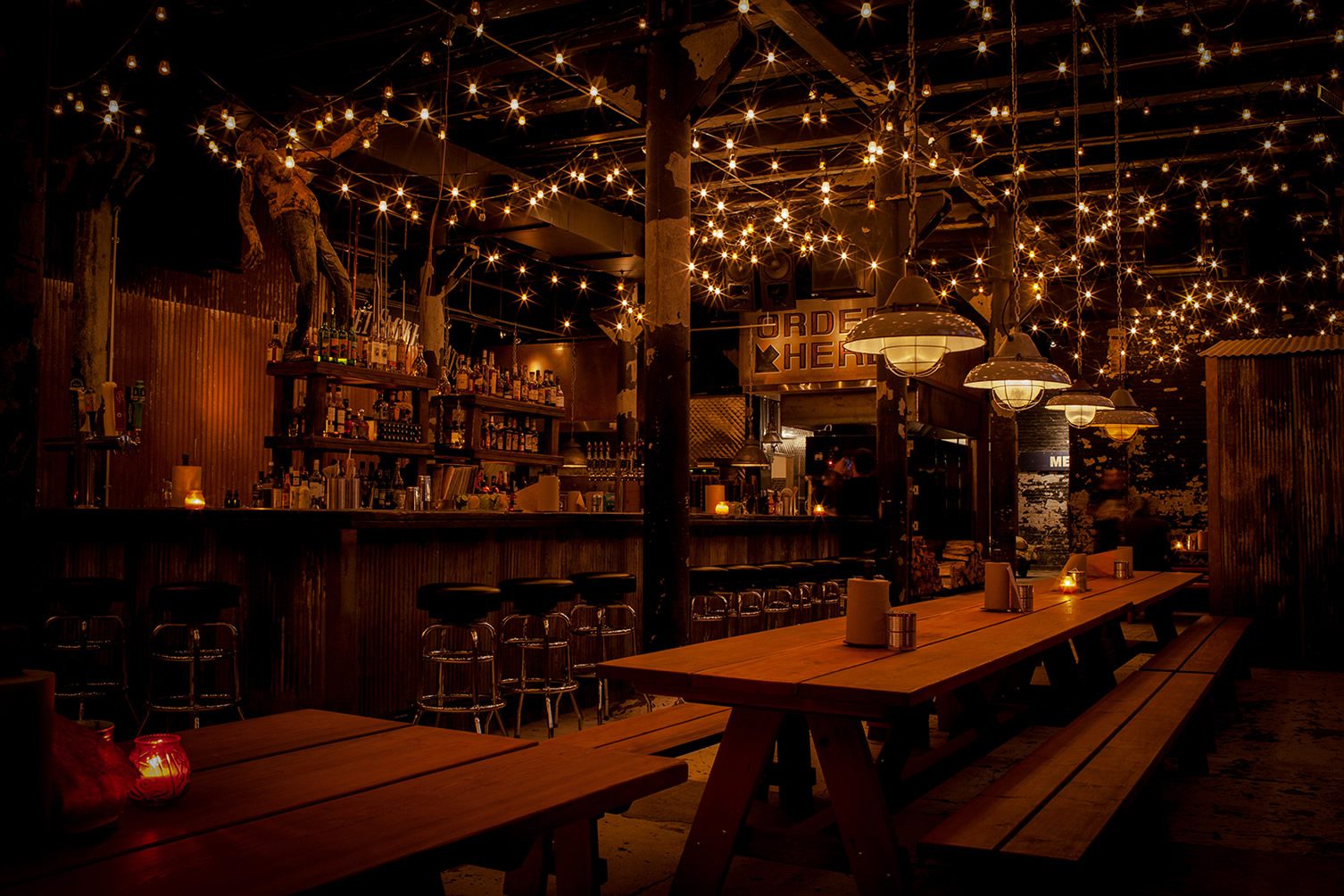 Green Street Smoked Meats. Try saying that after a few shots of bourbon! Our road trip through the barbecue wonderland heads for home now, stopping off at this Chicago sensation. Hidden down an alley off Restaurant Row, Green Street announces itself with a cool mural pointing the way to an unmarked door. Inside it's all about communal bench seating and small picnic tables, with distressed walls and rows of vintage pendant lights. Thankfully they don't shine too bright, as you will be messy after sampling the Texas-style delights. The monstrous 12,000 lb smoker is big enough to tackle 72 pork bellies at once. Are you?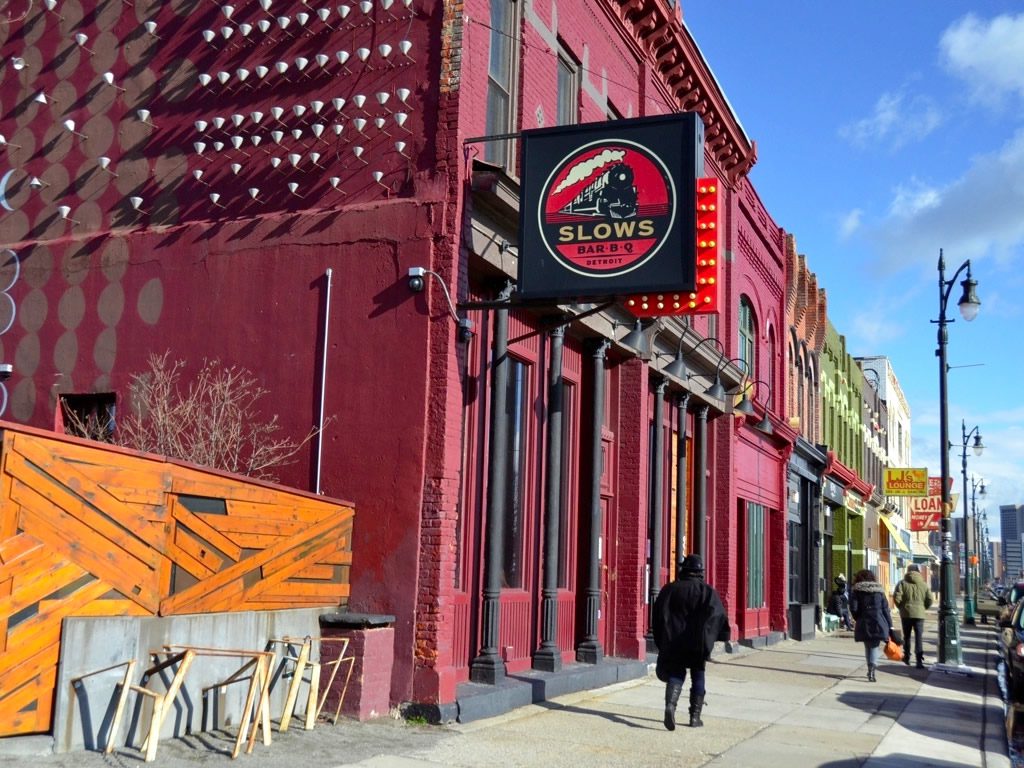 Last but not least, to finish things off we're pulling to a stop in Detroit for one final barbecue binge at Slows on Michigan Avenue. Clad in wood inside and out, the Slows vibe is as laid back as can be. If by now you've reached peak meat, there's a great beer selection with even better names — how about a glass of Jolly Pumpkin's Forgotten Tales of the Last Gypsy Vol 1? A lovely way to call a halt to our belt-busting barbecue bonanza.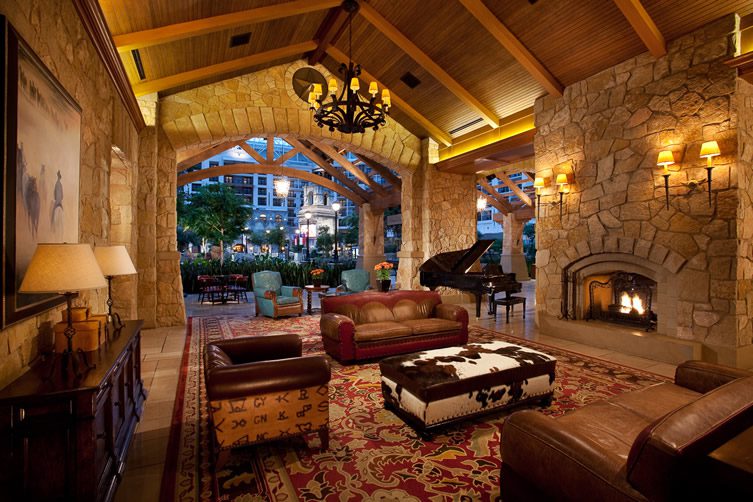 Now where to stay? US Marriott Resorts offer fantastic getaway destinations across the United States, with unrivalled facilities such as pools and spas, restaurants and bars. Many Marriott sites feature golf courses too, and family fun in the shape of water slides, lazy rivers and drive-in movies. Many of their resorts — which include 34 Marriott, Renaissance, JW, Gaylord, and Autograph Collection properties – are within one and three hours' drive of where you live.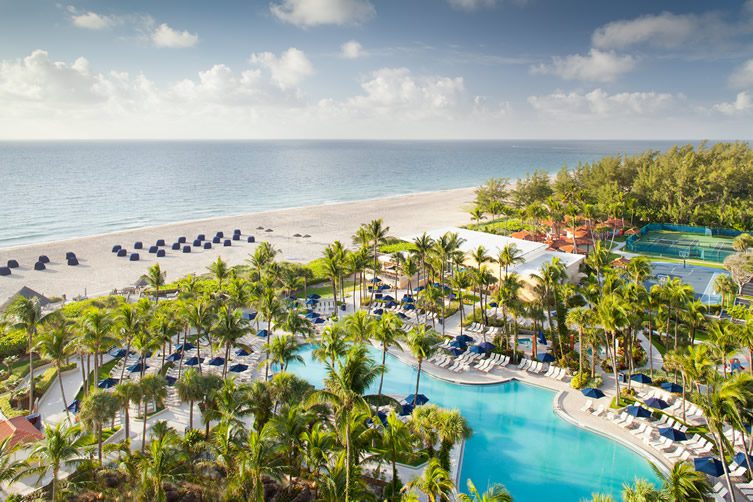 When you aren't going barbecue bonkers at our top restaurant picks, there's loads to do at the resorts, and Marriott's Celebrate Summer event is easing the strain on your budget, making a stay at their properties even more affordable. Marriott is offering up to $100 in resort credits for each night you stay with them, redeemable in the on-site restaurants, spas and other facilities. The promotion is running on bookings made before 7 September. See participating locations here: Celebrate Summer Event
Win!
That's not all. In addition, there's a great prize up for grabs in the Celebrate Summer competition.
One Grand Prize winner will be given a $500 Marriott Resorts gift card, and 3 winners will receive a $200 Marriott Resorts gift card, to put towards their next Marriott Experience.
To Enter: Comment on this story and tell us which U.S. Marriott Resort hotel you would most like to visit and why?
You can find details of Marriott destinations at Marriott.com. Four winners will be selected. Please note the competition is only open to US residents aged 18 and over. Good luck!
* This post is brought to you by Marriott.com. As always, all opinions are firmly those of We Heart.