The bustling medina of Tunis is rightfully listed as a UNESCO World Heritage Site. Tradition and history are omnipresent in this urban maze of winding, narrow streets. However, a surprising contrast awaits curious travelers. Nestled amongst 14th century palaces and marbled mosques, MONO gallery lights up the street with a bold ultra-contemporary artistic statement.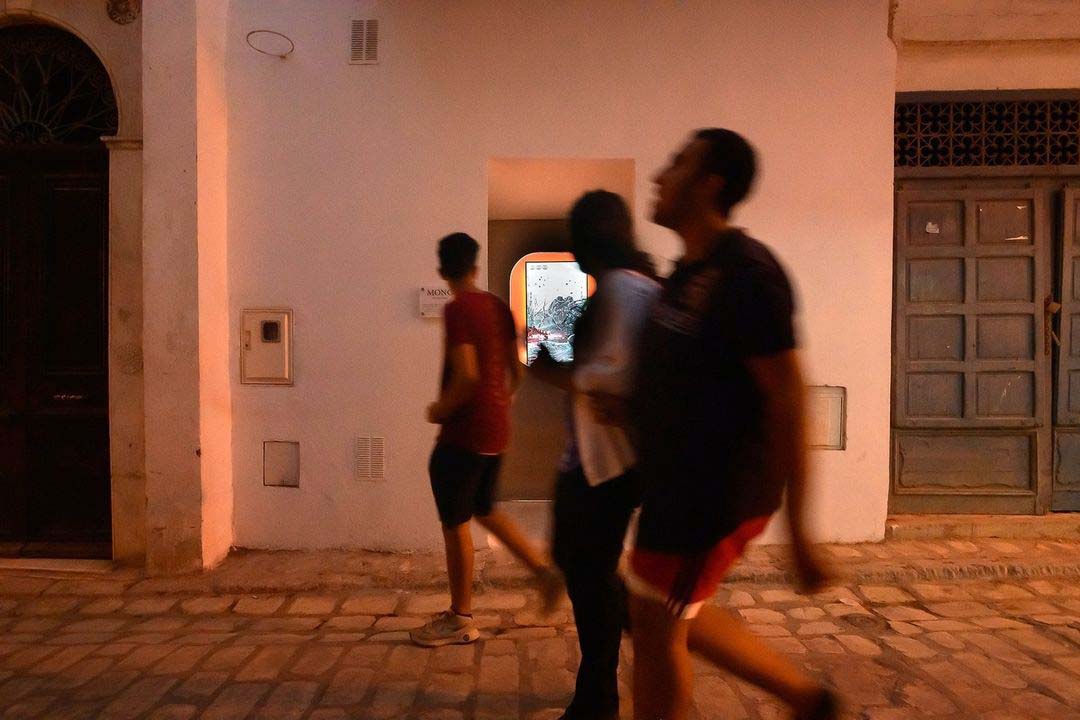 Re-inventing Art in Africa
MONO gallery is the first of its kind in Africa, a micro-gallery featuring NFT artwork. A highly polished silver door with a portal-like window stops people in their tracks as imaginative digital artwork plays on a single screen.
The curation is arresting in its simplicity and inventiveness. On the same street you are likely to peer into ancient ateliers with wood craftsmen or metal workers. The effect provokes the sensation of time travel; the viewer feels rooted in the past while gazing into the future.
Cofounders Kenza Zouari and Shiran Ben Abderrazak seek to trigger interest amongst artists and collectors and to start a conversation around digital art. They are currently collaborating with Tunisian and international artists. Zouari recently spoke to WeHeart and stated:
"What is crucial to MONO's curatorial journey, is to prioritize diversity. We want to introduce as many practices as possible and highlight as many minority artists as we can."
Senegalese Lebanese artist Linda Dounia Rebeiz recently inaugurated the space with a piece entitled Bauhaus' Puzzle Act I.
NFTs are Here to Stay
NFTs have become a fixed part of the art world in recent years. According to Forbes magazine, NFT trade volume was $24.9 billion in 2021. With the popularity in NFTs growing rapidly, it's a quickly evolving landscape.
To see Tunis play a role in that evolution is perhaps surprising as it's not known as a traditional international hub of art. It's also fitting as NFT art has always sought to be a disruptive and decentralizing force in the art world.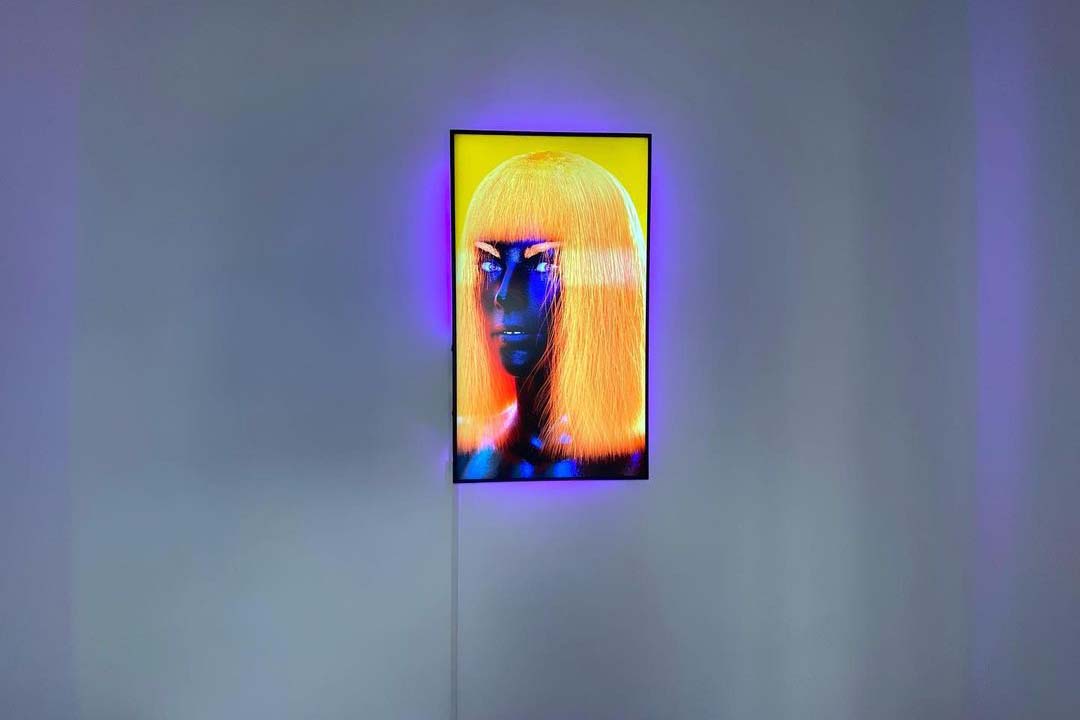 One Foot in the Future
To get a sense of the diversity MONO is offering, look no further then Denu, a non-binary Brazilian artist who has been collaborating with the Museum of Transgender History. His work, Vital Impulse, was recently featured in MONO. It seeks "an intimate investigation about life's desire".
It's exciting to watch as young galleries and new players in the art world embrace digital art. Zouari says the following regarding MONO's contribution to Tunis:
"I'd like to believe that MONO has brought something new to the art scene in Tunis and provided something exciting to its neighbourhood. The street in which MONO is located is very busy and people have been extremely curious about the gallery. They stop, stay a few minutes, ask questions and would be impatiently waiting for the next artwork. I think art in general moves us in ways we can't even understand sometimes, and I wish that through MONO, we'd provide more exciting experiences and trigger more conversations."