Chef Daniel Lindley had been making sketches of how he wanted his new place to look since 2013, before designers Smith Gee Studio took up the baton and began translating ideas into reality.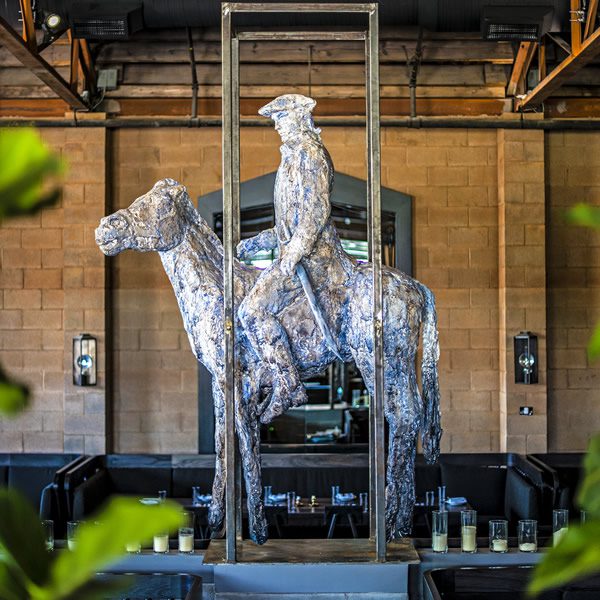 5Th & Taylor is aimed at the casual dining crowd in Nashville, Tennessee, where Lindley has spent plenty of time over the years absorbing the local tastes and incorporating them, along with influences from further travel, into his modern American dishes. As well as cooking, Lindley is an artist and designer, hence his strong vision for 5th & Taylor both within the kitchen and without.
What the chef and the design team (including LA furniture specialist De Jong & Co) have cooked up between them is a spacious, free-flowing dining room which has rejected physical partitions in favour of something more subtle; changes in colour (dark blues and greens) and material (brass, steel and oak) usher in an almost subconscious transition between areas. Like the food, the interior delivers a 21st Century interpretation of classic Americana themes, dominated by the life-sized plaster sculpture by Chattanooga-based artist Cessna Decosimo. The work depicts American general Francis Nash – namesake of the city – in the lead-up to his death at the Battle of Germantown in 1777.