A miscellany of Melbourne creatives are showcasing their talents alongside the furniture of Felix Furniture​ and Beeline Design at Richmond design pop-up Makers Collective.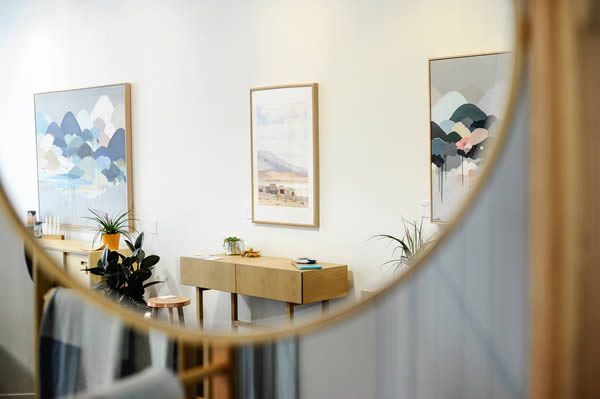 A concept devised by the two design brands, Makers Collective is dedicated to providing a platform for the city's many small creative businesses in a welcoming environment. With four metre-high ceilings, blonde timbers, pastel tones and natural leathers, there's a distinct gallery feel here at the Bridge Road space.
Prints from Love Your Space and artworks by Jessie Rigby beautify the crips white walls (Jessie actually created a collection especially to compliment the furniture ranges), Felix Furniture's hand-crafted plywood pieces calmly coalesce with Beeline Design's timber furniture, homewares and lighting — whilst Cap​ra resin pots, 3Square cushions, ​Uim​i knitwear and Rachel Bainbridge res​in wares cap a comprehensive stroll through some of Melbourne's top design talents; big names and up-and-coming creatives side-by-side in a softly-hued ode to quality and craftsmanship.
The Makers Collective Pop-Up will be open at 134 Bridge Road, Richmond, until July.
@felixfurniture
@beeline_design