There aren't enough good news stories out there these days, so we're buoyed to tell you about this floating hotel with a conscience in Amsterdam. Yes, you read that right, Good Hotel is taking up a temporary mooring in the Dutch city for a year, before being shipped across the Atlantic to occupy a permanent berth in the bay of Rio De Janeiro in 2016. Some floating hotels have all the luck.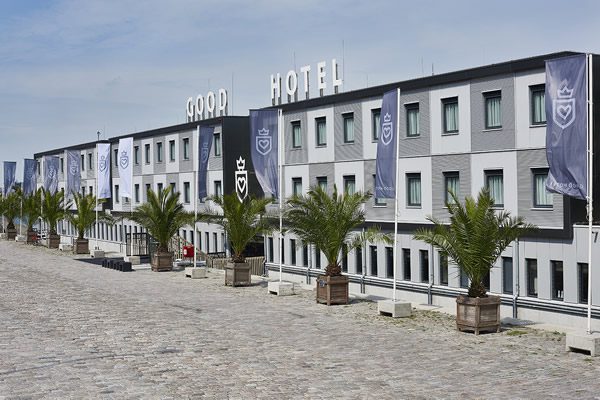 The non-profit project deserves everything it gets, though, for giving long-term unemployed locals a new start in the hospitality game. Participants are trained up and given a three-month contract at Good Hotel, followed by help in finding a long-term job within the sector.
In addition to being an altruistic venture, Good Hotel is also, importantly, a lovely place to stay. Young Dutch creatives Remko Verhaagen and Sikko Valk tell the story of the hotel and the people it is benefiting through their design. A neon mission statement gets the message across in up-front fashion, and a collection of photography featuring some of the scheme's participants puts a human face to the good intentions.
Dutch brands such as Lensvelt and Moooi share the Good Hotel space with objects and art inspired by Rio's urban art scene. The hotel is moored at Westerdoksdijk, Amsterdam, and will move to Brazil in time for the forthcoming Olympics. A second Good Hotel is due to open next year in Guatemala.