Immersive storytelling company, Catching Flights, presents Wonderland Dreams by Alexa Meade, the new interactive art experience and bar open until April 2023 at 529 5th Avenue, New York.
Bringing to life the story of Alice's Adventures in Wonderland through boldly painted art installations, visitors are invited to 'fall down the rabbit hole,' into a world of secret rose gardens and mad tea parties; the living gallery catapulting you into a whimsical scene that blurs the lines between our perspective of art and reality.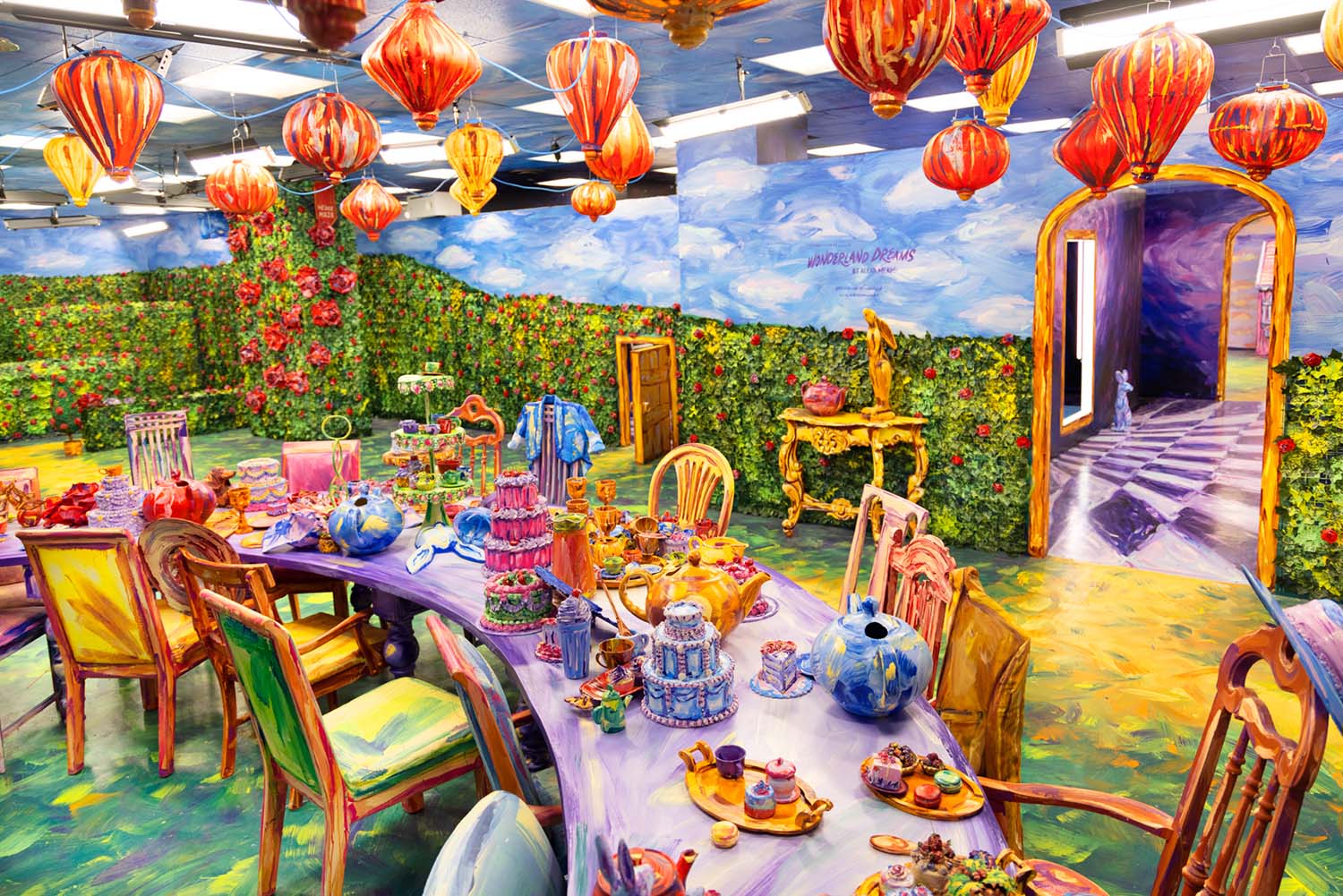 The artist has hand-painted the entire 26,000 square foot Wonderland Dreams exhibition space, floors and ceilings included, using her signature 3D painting style which makes the real world appear as though it were a 2D work of art. Seemingly endless rooms suspend reality allowing spectators to travel through time and find their own personal trip of wonder and fun.
A truly immersive experience, there's no barrier between you and the psychedelic artwork, Wonderland Dreams an event-exhibition where visitors are the essential piece of the art, bringing it to life as they become the subject and main character of the painting and space. With each new soul who enters into the painted world bringing their own unique personality, style, and presence, the artwork continually evolves, reimagining the space as a living, breathing reflection of those who become part of it.
Located in Midtown Manhattan on the corner of 5th Avenue and 44th Street, the space also features a painted wine bar and café that's open to the public with or without a ticket to the exhibition. On Show until April 2023, Alexa Meade's Wonderland Dreams offers a mesmerising journey through the looking glass; a trippy otherworld that pushes the boundaries of perception.
@wonderlanddreamland
@alexameadeart