Polly Borland has enjoyed a colourful career to date. From portrait photographer in her native Australia to shooting for esteemed publications (think The New Yorker, The New York Times, The Independent or Dazed), bagging a few awards along the way, even being selected to photograph the Queen for her Golden Jubilee.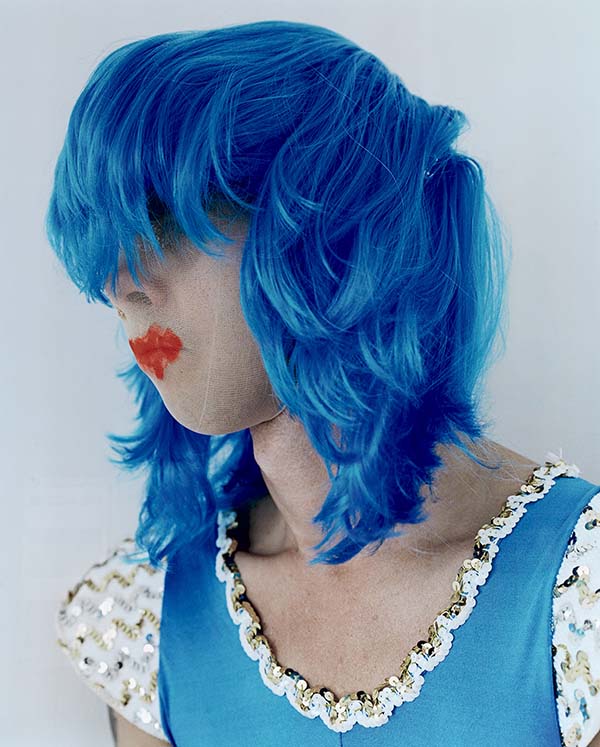 Having lived on at least three different continents, and exhibited all over the world, Borland's work returns to her birth place Melbourne, as the NGV presents Polyverse; an exhibition of new and recent works. 60 pieces spanning the last ten years see the artist explore more abstract and surreal imagery, photographs that invite the viewer to see the human form in unfamiliar ways, infused both with humour and an unsettling disquiet. (Take her famous series, The Babies, as prime example of this ability to capture the unsettling with rare humour.)
"Borland shoots on film, taking many rolls to achieve the final images, and never altering the works in post-production," explains National Gallery of Victoria director, Tony Ellwood. "The works reveal Borland's finely crafted skill for capturing uncanny moments that stretch our understanding of the human body."
The Australian's celebrated Queen Elizabeth II work is of course included, this time presented as a tapestry piece. Created in collaboration with Fine Cell Work—an English prisoner's advocacy organisation that trains prisoners to undertake paid, skilled needlework from their cells—it's a mainstream cornerstone for the exhibition, sitting alongside outré works from the series Bunny; Smudge, which includes fellow Melbourne icon Nick Cave subjected to a garish wig and lipstick; and the never-before-seen MORPH series showcased as large-scale, lenticular works, taking the illusive quality of her portraits to new, three-dimensional scales.
Showing at The Ian Potter Centre, Polyverse is on display until 3 February 2019.