With the march of change continuing at pace in Los Angeles's Highland Park neighbourhood, a local café and shush-shush speakeasy have set up home on the popular York & Fig corridor.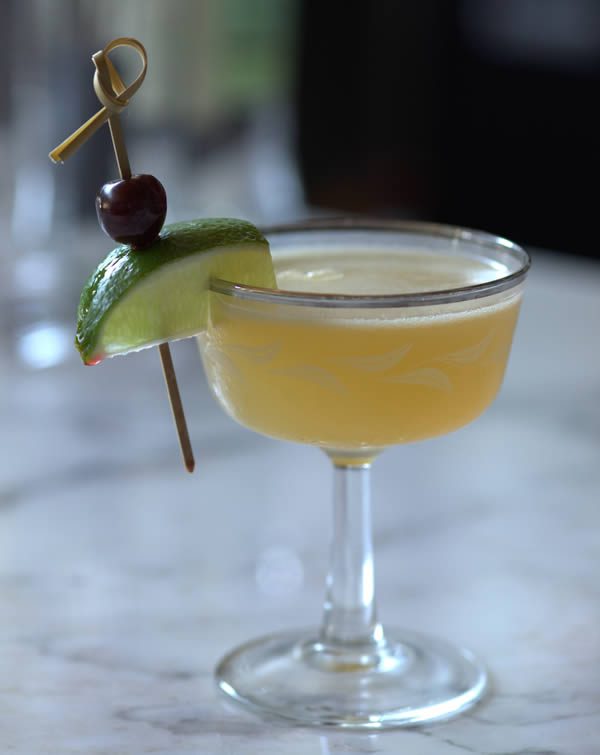 Café Birdie is filling its residents up on a seasonally-driven, Californian- Mediterranean-inspired menu; which includes salad with pink grapefruit, olives, pistachios, and house-made pasta alongside sharing plates like Moroccan-spiced fried chicken with harissa, mint, and lime.
'I was inspired by the abundance of high quality ingredients I have access to here in Los Angeles, and I presented it in a way I'd serve to my friends if they were coming to my home for dinner,' explains chef and partner Joey Booterbaugh.
An unpretentious yet atmospheric speakeasy in a cool brick-walled space, Good Housekeeping is located behind (and accessible via) Cafe Birdie; and focuses on expertly crafting classic cocktails. With veterans Nicholas Krok and Jeremy Simpson at the helm — alongside Wade McElroy and Russell Malixi — a captive audience can sip on a Daiquiri No.1 from Henry Craddock's The Savoy Cocktail, or a charcoal-filtered Manhattan (inspired by William Schmidt's 1891 cocktail classic​ in​ The Flowing Bowl); sit at the marble-topped copper bar or take in choice artwork from a set of handsome leather sofas.