In this crazed multi-screen digital age, it's nice when something a little more organic pops up unexpectedly — in line with our romantic championing of print, there is something about paper that just seems so pure; honest; a welcome departure from the fast-paced circles we move in today. Which brings us to a pair of creatives in the UK who have merged their online imprint with a physical, real world experience that includes one beautiful piece of paper.
The Independent Map Company, IDMC° for short, are slowing things down. They have turned their indie-spirited travelogue website into a newly launched physical map. Starting with Liverpool (yes), the map takes you on a journey through the city's best independents — think shops; bars; cafes; galleries — the creme de la creme of honest goods and services, presented on a beautifully designed and printed map. A bit of a collectors piecetoo, as it is printed on Yupo synthetic paper — carefully selected by the team, and aiming to be a memento that sits alongside the experiences you encounter on its trail. If you're looking for a little more insight, head to their website to get the wider picture of the people behind these great spots, and some equally swoony photography. It's a site dedicated to the independent way of life; honest craftsmanship; travel; discovery; and story-telling.
Started by two friends, Mike Gannon and Lee Fleming, IDMC° champions independents, telling their stories and presenting their findings in a clean-lined website to fans of independent culture around the world. On top of the features and in-depth conversation pieces, there's also a shop that sits alongside, carrying some of those well crafted goods that the duo have encountered along the way. And the maps? There are plenty more soon set to join Liverpool.
So how is that two under 30s came into the business of map-making in an increasingly digital world? We sat down with Gannon and Fleming to gain some insight, plus talk travel; beginnings; and all things independent…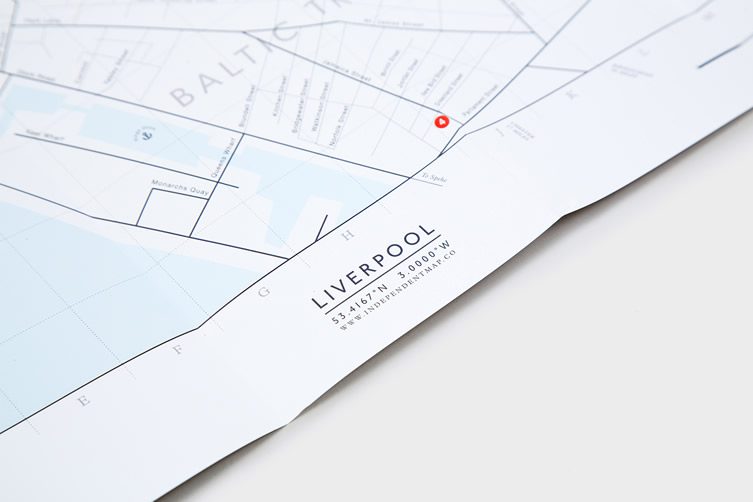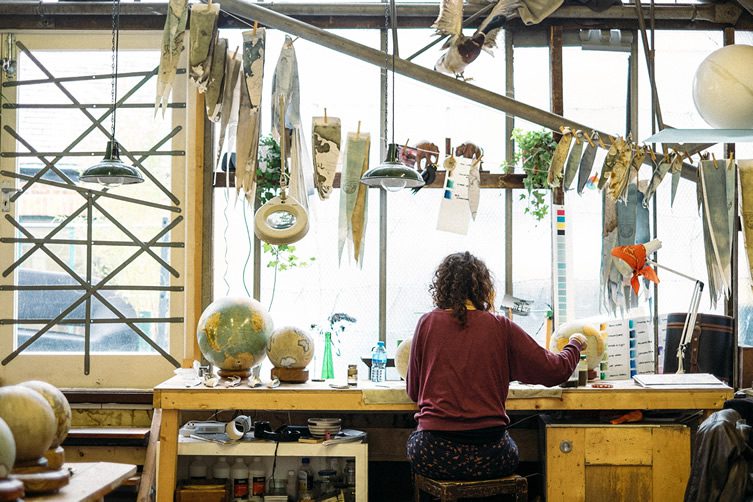 You say: "The Independent Map Company (IDMC°) is a collective of friends who strive to discover and celebrate those who are individual, diverse and inspirational across the world", can you expand upon that please?
The Independent Map Company (IDMC°) is a multi-dimensional platform that's driven by independent living. We champion independent businesses and creative people by highlighting their trade, craft or service to our international audience who share an appreciation for good design and well-being.
Where did the idea come from?
The idea started as a problem/solution exercise over beers (all our best ideas are accompanied by beers, for some unknown reason). Lee was forever offering local independent suggestions to his customers visiting menswear store Weavers Door, by drawing map scribbles on the back of their receipts. Mike had returned from a trip to Tokyo where he had been looking for unknown, 'off the beaten track' places to visit. Discussing the Tokyo trip a few days after the pair decided to curate a map of Liverpool that would only feature independents. 
What are your duties at IDMC°?
Together we share the creative duties of IDMC°, including our own and collaborative projects. While Mike heads up the photography and visuals, Lee looks after the editorial content and curation. More recently we've welcomed London-based photographer/developer Anton Rodriquez to the team, where he'll be developing the IDMC° digital presence.
Can you name a couple of really gorgeous independents you've shot along the way? And why the experience was so striking to you?
Mike: A difficult question to answer, but I think for me it was a meeting at the Nepenthes store in New York. One of the guys picked up on my Liverpool accent, and it just so happened a few guys were Arsenal fans. I think Liverpool beat Arsenal 5-1 at home a day before (I was surprised as much as they were with that outcome). It was good to break down the boundaries and have common ground, a connection with somebody you've never met. Plus it always helps when your favourite clothing brands are under that one roof.  
Lee: This is tough because we've been fortunate to meet a lot of inspiring people. For physical spaces  I'd say homeware and antiques store Le Chien et Moi in Nottingham, and Ett Hem, a boutique hotel in Northern Stockholm. For people, Alexander Stutterheim of Stutterheim raincoats and Peter Bellerby of Bellerby & Co. Globemakers stand out.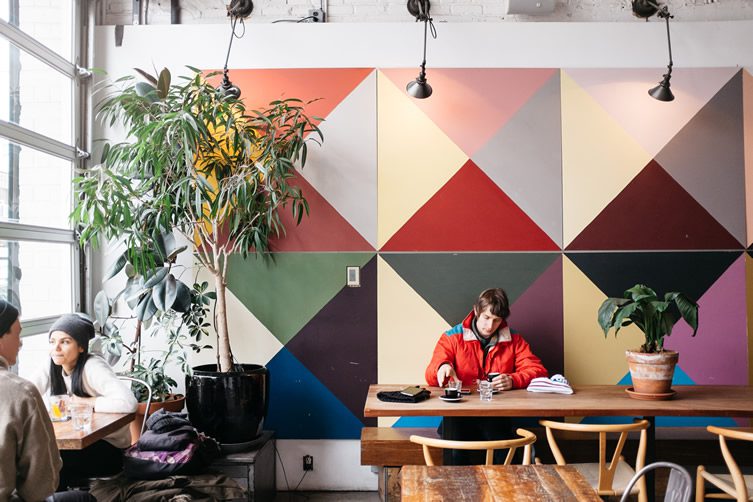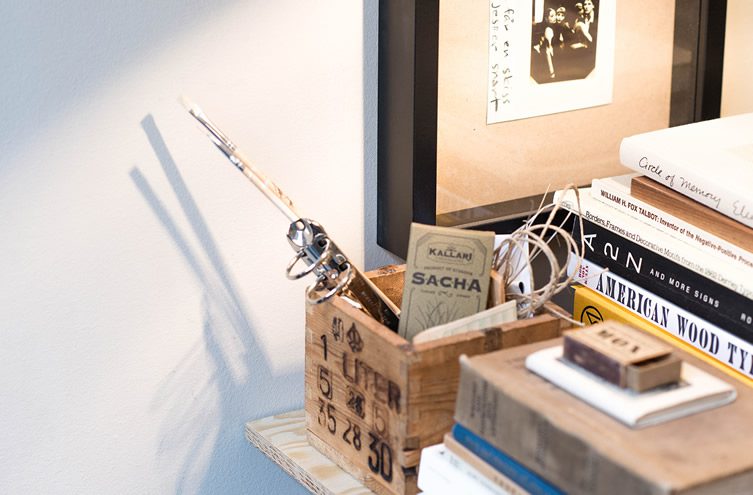 What does independent culture mean to you? 
The line dividing independents and non-independents can be hazy, which we are very careful and vigilant on defining. Culturally, independence is uniqueness and individuality — we've seen many coffee shops, clothing stores and restaurants on our travels, but no two are ever the same. The main reason for this is the person/people behind the businesses, the ones who eat, sleep and wear what they do. One attribute they all share is the drive to be the best, and it's this ambition that makes independents different. It's a sense of meaning and being passionate for me. 
What have you learned about indie culture throughout your travels? What are some of the common threads you have found throughout?
The passion behind the independents we've met is both commendable and inspiring, not all these independents are driven by money — the business side is only one reason why they do what they do — their commitment to their craft and its accompanying lifestyle is equally as important. These small businesses are an asset to any city, they offer diversity, character and charisma.
There's also a sense of respect between the independents, they applaud each other from beyond geographical boundaries for their efforts and dedication, they talk as if they're next door neighbours.
Is there a city that stands out in your mind in terms of a unique or super strong support for indie culture?
Our travels to Scandinavia have definitely been a highlight and have stood out for their approach, not only towards business and culture, but to living well — both as individuals but as a community. In particular, their approach to good food and creating time to be spent with their family and friends. 
Liverpool is the hometown of Mike and the adopted home of Lee, did you ever think Liverpool may not be the first map?
There was plenty of occasions where the sound of making a certain city map was hard to resist — i.e. New York, Tokyo, Berlin — but it was always going to be Liverpool. We had a plan from the get go, but we also knew if we wanted our independent voice to be heard loud and clear then we'd need a passionate audience outside of Liverpool too, that included like-minds around the world. We're successfully linking up independent businesses around the world, it's both exciting and spurs us on to go further.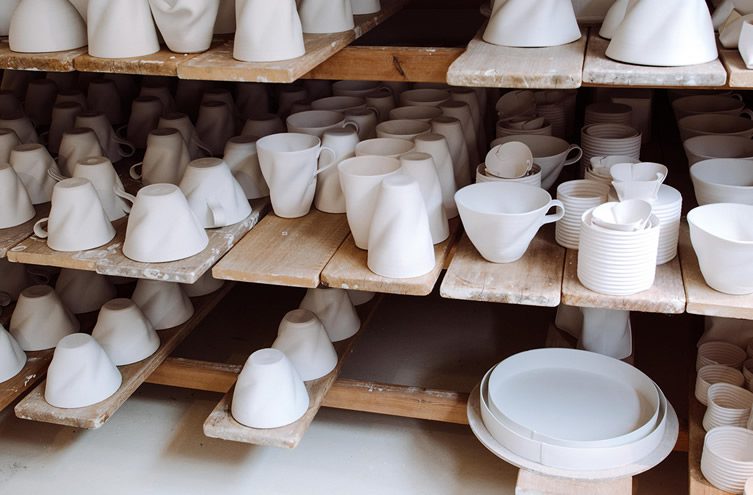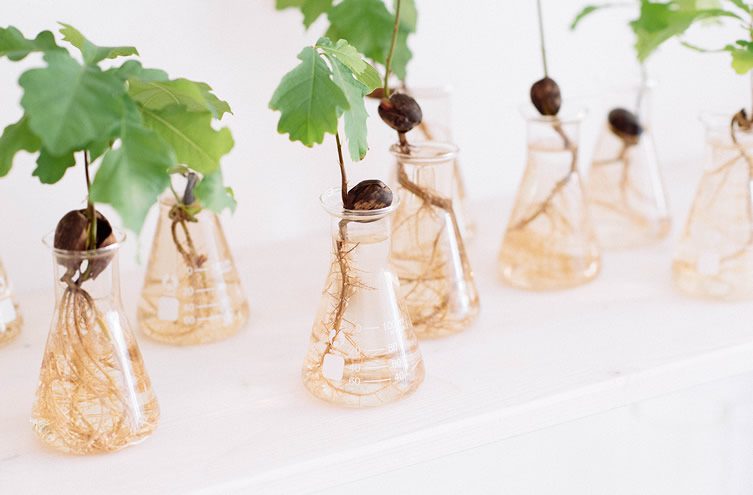 You're into craftsmanship, what is a favourite brand or maker you've discovered off the beaten track? 
Mike: for me, West Yorkshire Cameras in Leeds. The food at Maray in Liverpool, and the vintage menswear clothing store Herjudi Stockholm. 
Lee: some of my personal favourites include Arts & Science (Tokyo), Nepenthes (New York) and Dry Creative Projects (Stockholm) — but if I had to go with just one, it would be Bellerby & Co. in London.
What is the criteria for an independent to make it onto the actual physical map?
We spend a lot of our time researching a city, connecting with locals that allow us to recommend the best independent businesses, selected for their approach to aesthetic quality and individuality. We want our audience to experience the best a city has to offer, without sacrificing their own time. 
What city is next to be mapped? 
We're currently researching the East end of London, Shibuya in Tokyo and Kreuzberg in Berlin for the next in our IDMC° map series. The website covers independents in over 50 cities internationally.
You travel quite a bit, can you name the following airport codes without using Google? LHR-LGA-CPH-YYZ… 
I managed London Heathrow and Copenhagen by myself, but had to use Google for La Guardia and Toronto Pearson International airport… two out of four ain't bad?  
I'm sure you've met a ton of inspiring and creative people thus far. Who is the raddest person that tops the list? 
John Tebbs, an English gardener based in London, we visited him at his home in Twickenham for an 'In Conversation' feature. We had a good laugh, highly-skilled, and made a great cup of tea (with biscuits).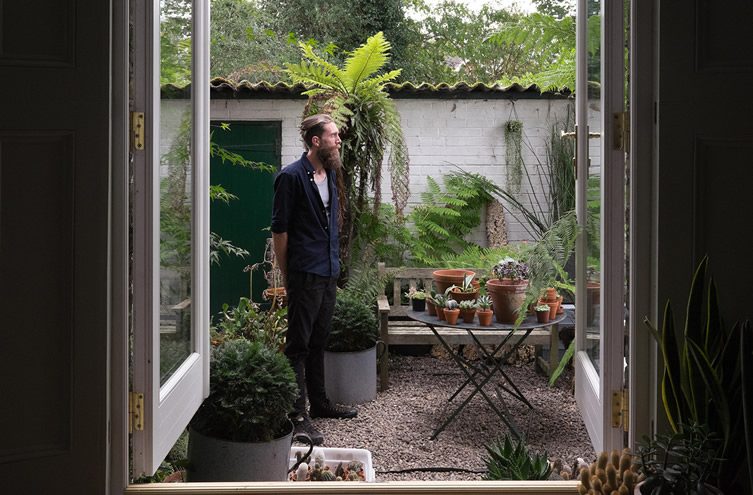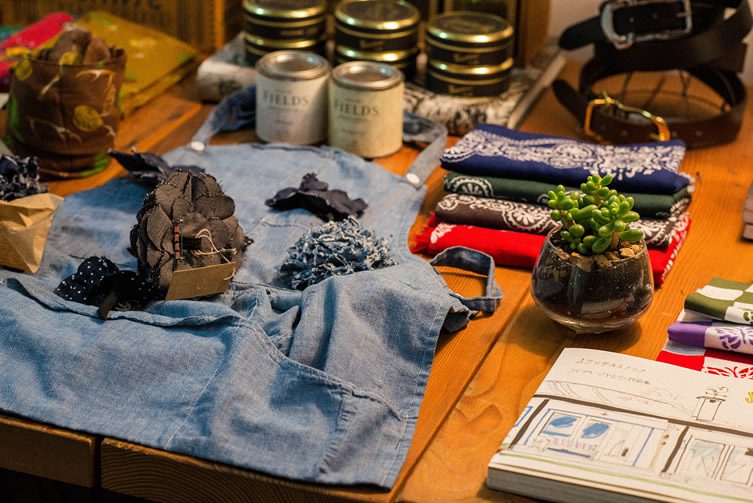 Modern Cartography is quite the job description, how hard is to make a map? Were there many inceptions of the it? It's certainly a title that asks questions…
The first map of Liverpool took 11 versions, two designers and plenty of sleepless nights over the course of one year. We wanted to create a map that was as close to perfect as we could possibly get. We know with time we will improve upon the inaugural map, but for us — doing the best we could with what was available to us was important. You'd be amazed at how long it takes to design and curate a double sideshow map. With print there's no second chance to make amends to a street out of place, or alter a spelling mistake. 
Mike what do you shoot the pics on, what's your equipment of choice?
Originally I used a Nikon D800 which was a powerful piece of equipment, a lot of my early work on the site was with this camera. But I found it to be quite bulky and cumbersome when on the move. So I use a FUJIFILM X-T1 as my workhorse, much lighter and has a solid lens selection. For my personal work I tend to favour the results of a film photography, and for that I have a Contax G2 and a Nikon F100. 
How would you describe the photography style?
I'm reading a little more into Henri Cartier Bresson's approach to photography, and how he used geometry to make his images. I find my work very simple and it has a very distinct pattern which I hope people like. I always imagined our photography to be a real representation of an independent interior space or urban city shot. I don't like to spend too much time editing.  
Who are you following on Instagram?
We're currently following around 330, but I will try my best to narrow it down to a few people: first off would be Haw-lin Services a creative agency founded in Berlin by two guys, Nathan and Jacob. They have a beautiful online 'moodboard' which has been going for a few years now. Definitely worth checking out. Second would be OEN, and handcrafted goods online store, I've been following Mark Robinson's curation for a while — the photography is really clean and beautiful, you can tell there is real care and attention from the brand. Thirdly would have to be Freunde von Freunden, they are a huge commendable force for the creative community, I enjoy their perspective on individuals. Plus their photography is always on point. 
Give us a few shouts of some really fab independents in a few cities?
For my clothing I do like visiting the folk at Oi Polloi in Manchester.  I was amazed by the publication selection at Village Bookstore in Leeds. I do, from time to time, like popping into the Open Eye Gallery in Liverpool, it definitely helped me develop my interest in photography when growing up in Liverpool. 
***