We in the UK are blessed with some magnificent beer gardens, and cursed by a climate that only allows the to be used for a couple of weeks every year. There are no such inclement weather issues over in southern California, however, where they laugh — HA! — in the face of autumn and scoff at winter's feeble efforts to make them put on a jacket.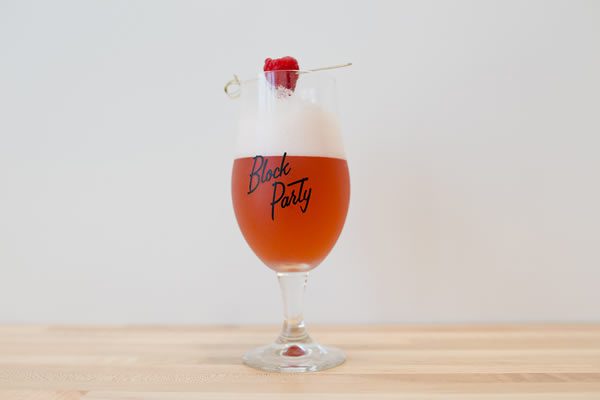 It's always beer garden weather in Los Angeles, and Block Party in Highland Park makes the most of California's famously sunny disposition with an enormous rooftop deck — 3,000 sqft of handsome redwood to be exact — incorporating an Olympic-sized shuffleboard set-up.
With the seating and entertainments nailed, there's also the not-so-small matter of Block Party's beer selection. Even we wouldn't get through the entire menu in one sitting; there are no fewer than 350 craft beers available on draught and by the bottle. The graphical labels are right at home amid Block Party's aesthetic, which includes charmingly naïve murals on the exterior walls. It behoves us to recommend that you eat something to soak up all that lovely, lovely beer, such as one of Block Party's monstrous cheesy pretzels or a gourmet hotdog.