'To me, Southern Californian cuisine conjures up these words: hearty, comfort, fresh, fusion and diversity,' says Siew Hui Lim, of Hui Designs. 'We wanted to create an ambiance that matches these words.'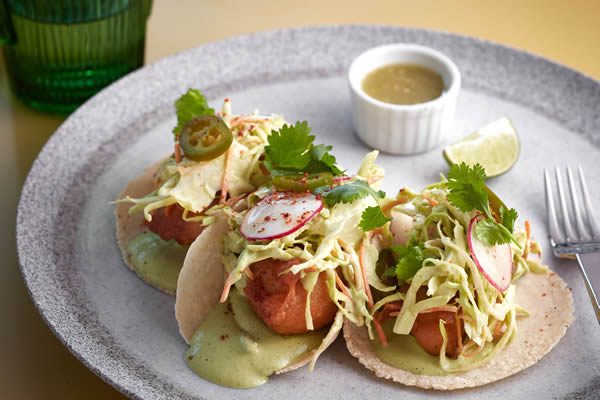 It's a simple and honest approach from the team behind fine looking Singapore hotspots like Privé Café at the Asian Civilisations Museum and Robertson's Quay's Super Loco, and results in a design imbibed with those Southern Californian flavours for this Hong Kong collaboration between Singaporean hotelier and restaurateur, Yenn Wong, and renowned chef Morgan McGlone.
Commissary is a celebration of relaxed style, featuring '70s design touches and colours; set within a large space with additional seating on a romantic outdoor terrace adorned with lush greenery and string lights. Hui Designs have set about adopting their South Cali ambiance by using custom-designed clay tiles; natural ash woods; distressed walls; and furniture from contemporary big-hitters like HAY and classics from Californian icons Charles and Ray Eames.
A modern interpretation of the classic wooden bar counter is backed by a large mirror, giving the illusion of continuity and additional space, whilst contemporary artworks deliver the fervent zing of Los Angeles's vibrant art scene and the city's famed sunset hues.