Among the art galleries, hip bars, restaurants, and independent shops of Brussels's Saint-Gilles and Ixelles districts, a new hotel is waiting to show you a different side to its city. Close enough to the historic centre, JAM is located in an area Brusselaars refer to as'uptown'; the ideal place for a hotel where every traveller profile is taken care of.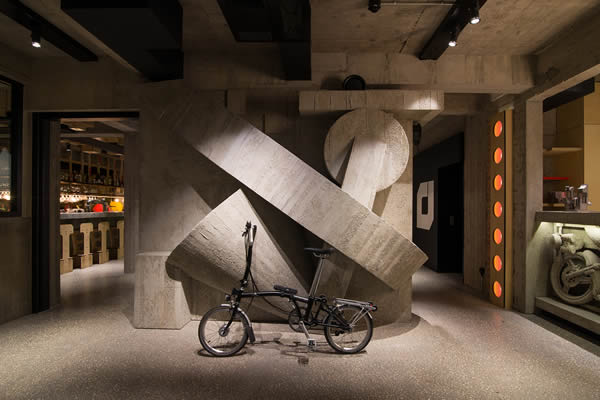 JAM sits snuggly amid the new generation of Millennial-minded hotels, and has 78 rooms with a variety of configurations; some accommodating up to six guests, whilst the Giga rooms considerably more — with a whopping 18 beds. Costing from 18 Euros for a night, the 'fair pricing' structure continues in the hotel's bars (rooftop and indoor), and restaurant.
A former art school, the rooms have kept the industrial vibes of their original edifice — overseen by interior designer Lionel Jadot and architect Olivia Gustot, intricate concrete roofs and exposed brick walls have been warmed by pine wood and thick, quality bedding.
Unique to a place like this in a city like this, JAM boasts a rooftop relaxation pool and sundeck, however, for those who enjoy to make a bit more of their downtime there's a game room stocked with retro arcade treats; access to Brompton bikes to explore the local neighbourhood; scooters; skateboards; and a neighbouring gym. They really have jammed it all in.