Radio Alice was an Italian free radio broadcasting from Bologna; starting transmission 9 February 1976, only to be closed by the Italian carabinieri just over 12 months later. The soundtrack to Bologna's counterculture, it was fiercely Italian and deeply-rooted in rebellion; a spirit that has inspired and driven brothers Salvatore and Matteo Aloe on in their formidable culinary careers.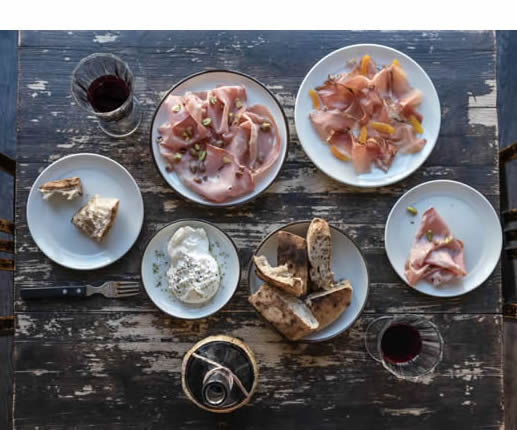 Bored stiff of staid red-checkered tablecloth pizzerias, the brothers — fresh out of university — quickly made their mark with a singular spin on the humble pizza. Focusing on ingredients and technique (mother yeast and ancient stoneground flour for a crispy base, dough fermenting for 24 hours, the base cooked and cut into slices before adding the toppings), their first eatery Berbere was born. Fast forward six years and five restaurants, the Aloes pizza's can now be devoured in London.
Joining forces with Gail's Bakery co-founder Emma King, Radio Alice is located in Hoxton Square; bringing to Shoreditch authentic pizza with ingredients sourced from traditional organic and slow food producers both in Italy and the UK. Experts (and rebels) in their field, diners are sternly advised: 'pizzas are created the way we believe they should be enjoyed, so please, no substitutions or changes'. A selection of sides like speck and prosciutto di Parma should sate the appetites of those in need of a little extra.
Also included on the menu is house made dolci; organic Italian wines, negronis; and craft beers from Brew Fist in Italy and London's Kernel Brewery.