Disciples of the humble Taiwanese bao, listen up. Following on from their hugely successful eateries in Soho and — where it all began — London Fields's Netil Market; burgeoning bun chain BAO have got their feet under the table in swanky Fitzrovia.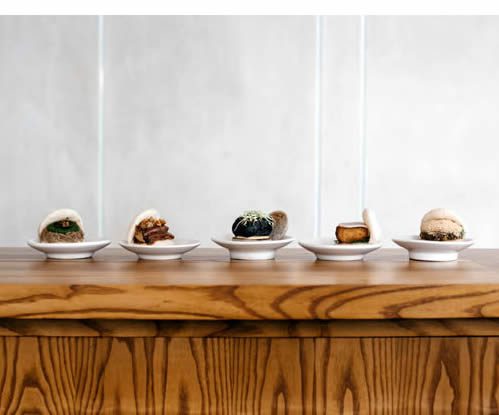 Masters of the pillowy steamed bun, that has recently found fame among hipsters the world over, BAO sure have made a name for themselves in the capital; capturing the imagination and earning the approval of diners, food critics, and fellow chefs. Working closely with Article Design Studio, the Windmill Street property — which clocks in at twice the size of their Soho address — is split over two floors, each with a juxtaposing aesthetic.
Natural light and soft textures along with a solid oak counter are the focal points of the ground floor, whilst a bespoke timber staircase leads down to the heart of the restaurant located in the basement; where you'll find pink marble dining tables, a communal dining counter and open kitchen. Expect the same queues that have become a ubiquitous part of the BAO experience; Erchen Chang, Shing Tat Chung and Wai Ting Chung have gone and done it again.