As designer stores continue to dominate the Bleecker Street area of New York's West Village, it's worth drifting slightly off the beaten path to discover the independents and vintage boutiques that give the neighbourhood its singular charm.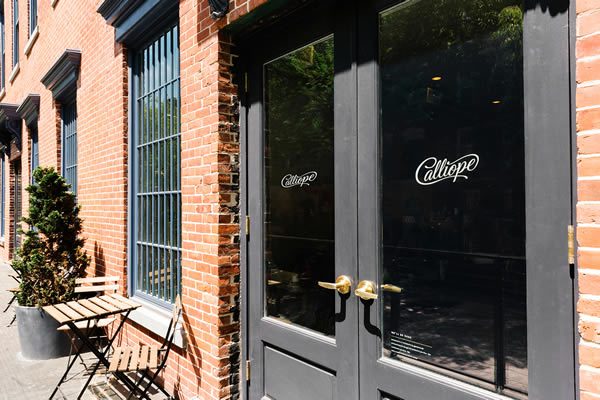 Tucked away on West 12th Street, Calliope is an exceedingly handsome concept store owned by husband and wife duo Caroline and Michael Ventura; who reside in the upper floors.
As part of a live/work/studio/event outfit that the Venturas have designed themselves, the store has taken on the role of a shoppable living room, and stocks a range of furnishings, art and furniture pieces (from makers like Aaron Poritz, Fort Makers, Chris Earl and Matthew Ward Studio), with aesthetics bearing more than a hint of the West Coast; Calliope delivering what they call a 'Cali-meets-Brooklyn-meets-the-world' vibe to an area more traditionally associated with classic design.
Obsessive in curation, the Venturas don't limit their nouse to the walls of their inspirational concept store — the duo's knowledge of and contacts within the local creative community has been carefully distilled into their unique 'Field Trips'; one-of-a-kind experiences like crate-digging and mixing-practise with revered DJs, photography classes, cocktail-making, letterpress for beginners, and all manner of other cultural activities.
Whatever your creative whim, the Venturas have got your back. Stepping into Calliope is not just stepping into a store, it's stepping into a lifestyle.