Manchester has itself a capacious new food and drink venue, as DJs-turned-restaurateurs — Luke Cowdrey and Justin Crawford, aka The Unabombers — bring their award-winning West Didsbury concept, Volta, to the city centre.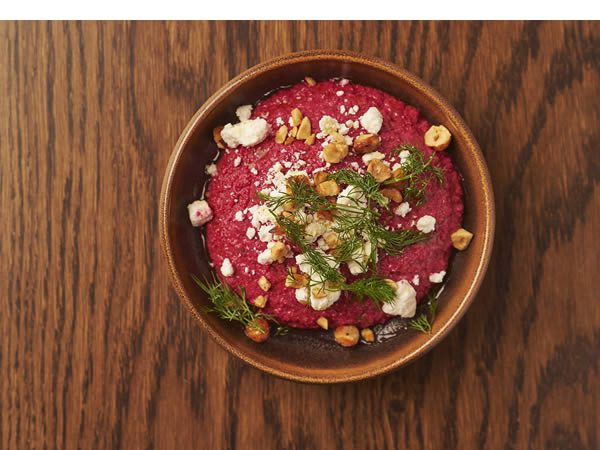 Occupying a sizeable 10,000 square foot footprint within Manchester's famous Palace Hotel, Refuge by Volta retains Volta's original ethos: a simple devotion to sleeves-up, no-nonsense cuisine, great drinks and better vibes; inviting guests to 'come as you are' and do what Manchester does best … have a bloody good time. (The pair's internationally-revered club night, The Electric Chair, is talked of in reverent tones among electronic music's elite.)
The building itself has been subject to a painstaking renovation, restoring a feast of original details in glorious terracotta, faience, marble and glazed brick — Refuge's spot has been split into four distinct areas: the dining room with open kitchen, booths and high benches (serving small plates and grills, like head chef Alex Worrall's signature lamb shawarma, or Gloucester old spot pork belly); the public bar (boasting 18 craft ale taps alongside a signature Refuge cocktail list); the Winter Garden, housed in a glass atrium; and the Den, featuring table football, pool, and a big screen.
Naturally, with two world class DJs at the helm, music is going to be high on Refuge's list of priorities — expect Cowdrey and Crawford, and guest DJs to bring the decadent spirit of Mancunia to The Palace. (Preferably wait until your table has been cleared before you start dancing on it.)