The original Pen and Pencil, on East 45th Street in Mahattan's Midtown East, was a real old school place frequented by journalists and advertising executives.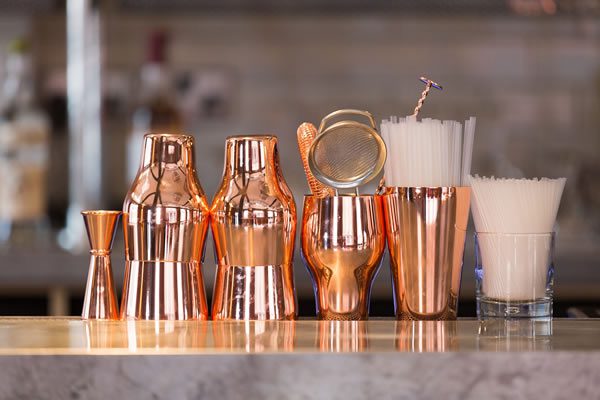 The kind of joint Mad Men like Don Draper and Roger Sterling might have taken a prospective client out for a steak dinner, or to fire an alcoholic copywriter away from gossiping secretaries.
Odds are good that you'll see quite a few fedoras at Manchester's modern day reincarnation. The Northern Quarter, after all, is the city's very own creative district, and here on the corner of Hilton and Tariff you'll find links to The Pen and Pencil's storied mid-century New York forebear: a wall is covered with vintage print ads from Madison Avenue's golden age, and the famed Manhattan skyline cameos in the background of the impressive "smoking Asian girl" mural by French-Vietnamese spraycan artist Akse P19.
This is a business in which image is king, and The Pen and Pencil is slicker than Jon Hamm's haircut; chrome, copper and zinc surfaces are brilliantly polished, set against the industrial backdrop of Manchester's red brick architectural heritage. An American-influenced menu and contemporary cocktail list add substance to the style.