From the boys behind Koku Kitchen Ramen comes Koku Kitchen Buns, bringing the hirata bun to the ever more hip Born neighbourhood. Riding the wave of a booming popularity in Asian Street food in Barcelona, Koku Kitchen is currently the only place in the city where you can chow down on these Taiwanese delights.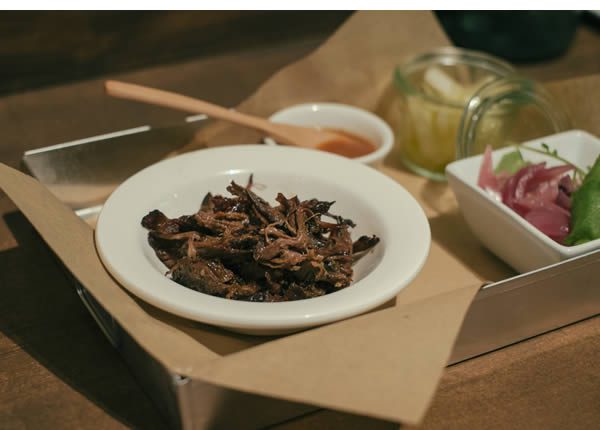 Bamboo-steamed for extra fluffiness, the script for this DIY dinner is to build your own bun with the ingredients and sauces you choose; locally-sourced pork, beef, chicken, or wild mushrooms all dished up on a tray ready to assemble.
If the buns aren't enough, there's a range of kimchi side dishes, tempura, and shiitake yakitori to fill up on — fancy something non bun based? How about a Don bowl, a famous Japanese rice dish. All this can be washed down with one (or more) of the eight beers from Barcelona and beyond on draft, or a unique Asian-influenced cocktail. Sake and gin, anyone?
Kitted out in utilitarian concrete walls with a nod to the far east by way of lush plant space dividers, Koku Kitchen Buns is a handsome space perfect for the relaxed, grab-and-go hirata bun. With their own take on the ubiquitous fixed price lunch menu also on offer, there really is no excuse not to do as Koku Kitchen says: 'stuff your buns'.