Zürich fitness fanatics are getting the full workout at Balboa, a new gymnasium that occupies two floors of a former Credit Suisse canteen; the upper of the two delivering a surprise knockout blow.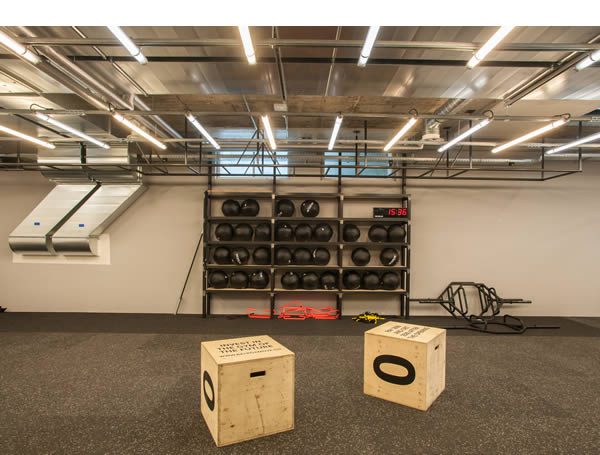 The sister gym to Erich Züger's Balboa Garage sees empowering classes ranging from yoga to boxing and warrior training — each designed to fit the client's lifestyle, encouraging enjoyment as you're put through the rounds in a relaxed, contemporary environment. Creative director Paco Savio brought helsinkizurich architects into his corner for the collaboration, working on a punchy aesthetic that revels in its rawness — concrete and leather, wood and steel punctuate an invigorating space.
Dedicated to challenging the common perception of what a gym should be, Züger — who founded Bilboa after becoming fed-up of his city job in finance — had an eye-catching spiral staircase connecting the floors fitted, leading to the sucker punch: a long copper bar where speciality coffees, smoothies, and light dishes are available. Staying with the unconventional, booze (and all its unhealthy qualities) is on tap too — after all, nobody owes nobody nothin'. You owe yourself. (A post-workout beer.)
A concept store, lounge, and terrace area complete the Rocky-inspired venue.