Opening their doors in Rome back in 2004, Obicà — the vision of Silvio Ursini — has gone from humble mozzarella bar to well-reputed international chain, setting down roots in the UK, USA, Japan and Dubai. Alongside further Italian outlets, naturally.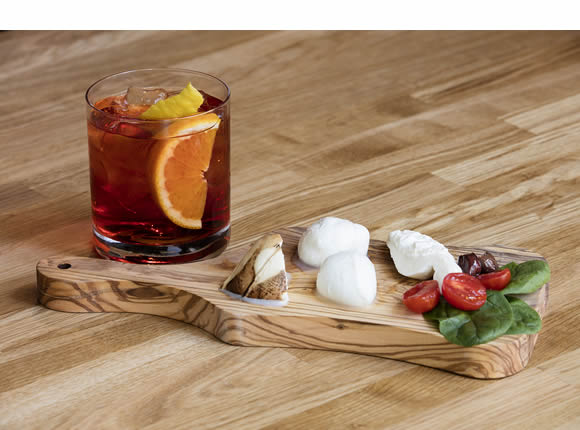 Obicà St Paul's, their latest offering (and new London flagship) saw them team up with interior design consultancy Superfutures, 'paying homage to traditional Italian architecture through contemporary interpretation of the round arch', and creating a space that has utilised a palette of natural materials like wood blocks, textile panels, and glass and iron in a bright and contemporary setting.
Meaning 'here it is!' in Neapolitan, Obicà is a casual eatery specialising in Italian small plates and pizza, pasta and salads, using the best mozzarella money can buy: Mozzarella di Bufala Campana DOP. Handmade by artisan producers in Southern Italy's Campania region, the three varieties served at Obicà — delicate, instense and smoked — are produced according to traditional techniques; providing an unforgettable flavour, smell and consistency. This is mozzarella the way it should be.