Tim Siadatan and Jordan Frieda are the duo behind the critically acclaimed Highbury restaurant, Trullo; a respected neighbourhood joint that has been making fans of fine Italian cuisine in north London, and beyond, exceedingly happy since 2010.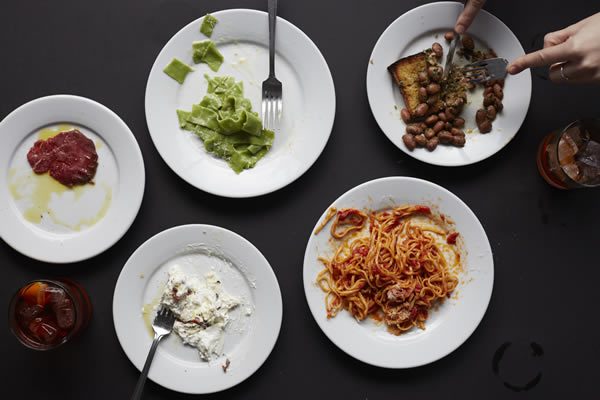 As is the case with all good dining establishments, success means multiplication — and it's Borough Market that is next to take advantage of Siadatan and Frieda's golden touch; presenting Padella, a scaled down version of their famed eatery. Rather than offer a cookie-cutter repeat of their Highbury spot, or do something mad like open up a Chinese tapas bar, Padella keeps it simple, offering a 'greatest hits' selection of eight handmade pasta dishes from Trullo.
Beverages are pared down here too, with a small selection of artisan Italian wines served on tap, and a smattering of well-considered craft beers from around Britain; fancy coffees are out of the window, favouring an espresso-only approach that echoes the sentiments of Italy. Completing a hat-trick of refinement, Padella's interiors are low-key and sophisticated, large windows letting passersby in on the meticulous pasta-making process. Lovely.