We're big fans of a good collaboration, and especially so if there's food involved. Finding ourselves in Peckham more frequently of late, usually led by the grumbling of my stomach, a trip to "London's place to be" – Frank's Café – was inevitable. Sitting atop Bold Tendencies' car park turned gallery, the popular, hip and always-busy spot has been drawing crowds from across the capital for a good few years now; this summer's supperclubs – organised by website eatpeckham – garnering particular interest.
"The first year we just had sculpture we wanted a reason for people to stick around a bit longer. To have some refreshment after having found the car park and walking up all those ramps. We approached architects Paloma Gormley and Lettice Drake (Practice Architecture) to build a bar, along with barman Frank Boxer and chef Mike Davies to do the food & drink – Frank's Café was born" explains Ross Chalmers, who produces the projects at Bold Tendencies. True too, the hike up to the roof is something quite exciting, if not tiring. Getting to the 10th floor of the concrete maze is made oblivious by the hoards of revellers and art strategically dotted around.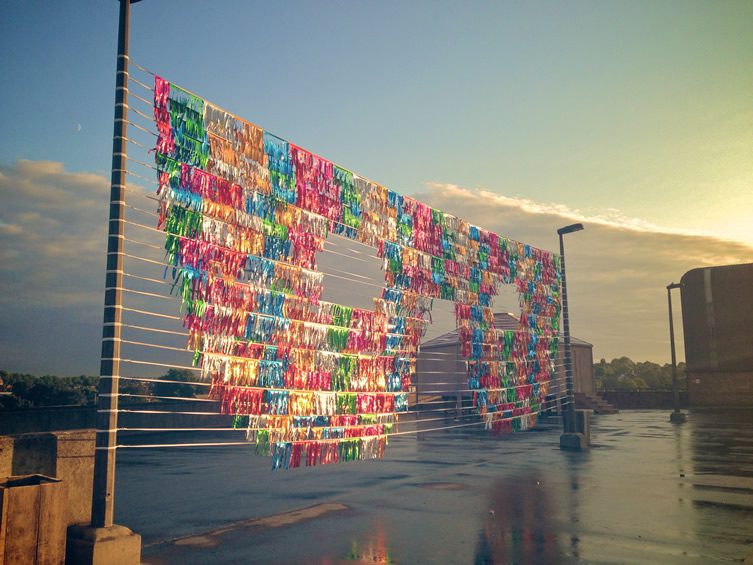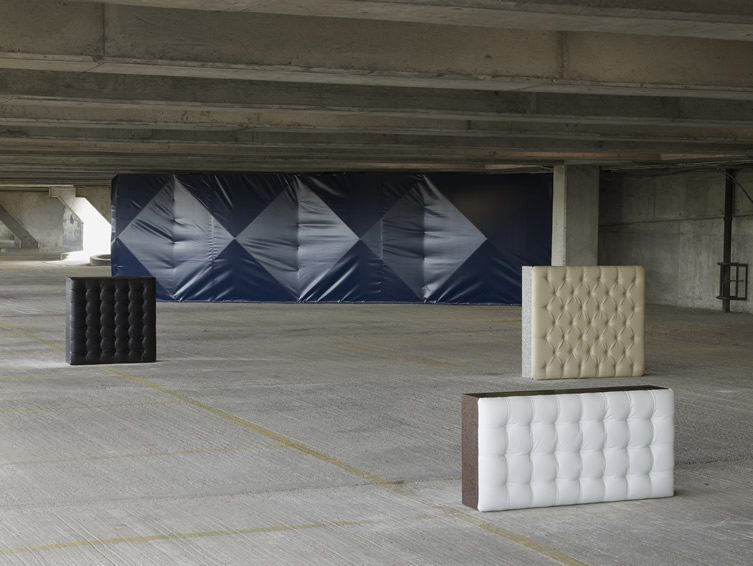 This season's art collection includes Benedict Drew's Now That's What I Call Feedback video installation to Ruth Proctor's I See You Liking Everything – a brilliantly visual giant mask which glistens at sunset, and not forgetting Jimmy Merris' Awesome Tapes from Africa Mate, in which on "Thursday evenings, Merris invites people to come and drink a beer with him in the car, listen to some of the tapes (loudly), because he's got nothing better to do". Describing Bold Tendencies as "ambitious, unique and free", Chalmers continues to explain that they commission artworks by early to mid-career artists, with the aim of giving them the chance to produce something of a scale and standard they may not have had the chance to get involved in before.
We sit on long benches under a red canopy, while the sun climbs into bed on a windy evening. We're actually here for the recent collaboration with Chelsea-based Italian restaurant Tinello – eatpeckham's George Howard tells us that Giorgio Locatelli was initially earmarked, but felt Federico Sali's laid-back sharing style was better suited to Frank's. A big fan, I'm eager for the four-course feast to begin, and two bottles of vino later, the sharing starters of creamy burrata with tomato bread and soppressatta with rocket arrive. No joke, the platters came with optional second helpings, I had to be good – the pasta dish was yet to come. As the darkness drew in, the bustle in the kitchen got louder, more boisterous. Tinello's very own Max & Federico Sali came out to serve the egg penne with duck ragu. Deliciously rich, and not unlike Nonna's cooking, I couldn't care less about the T-bone steak yet to come… I was on course for a triple helping of the al dente penne.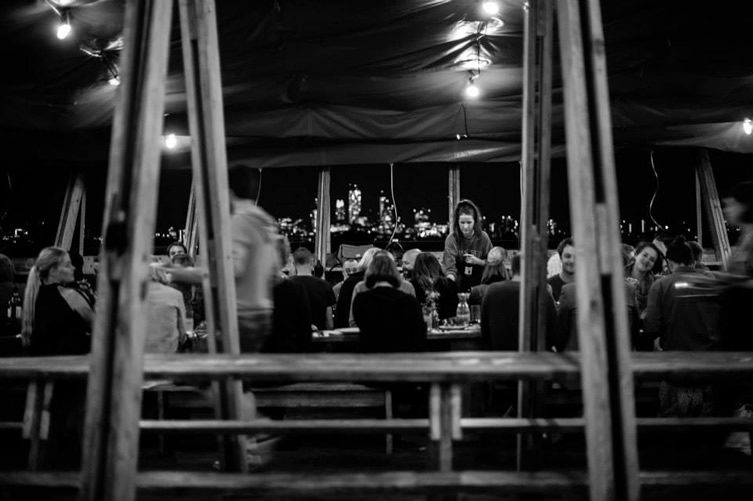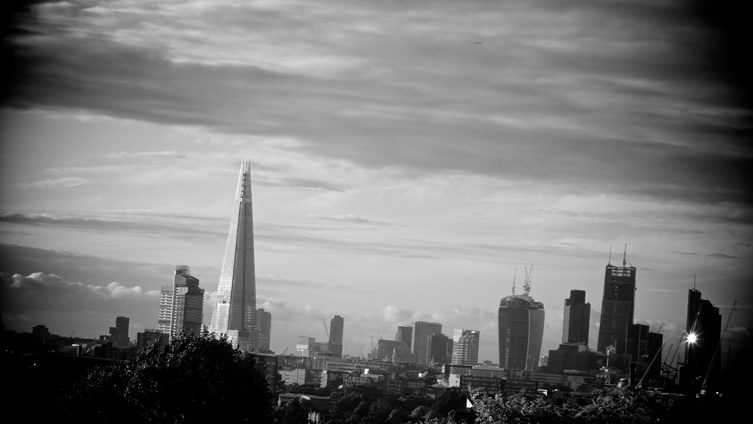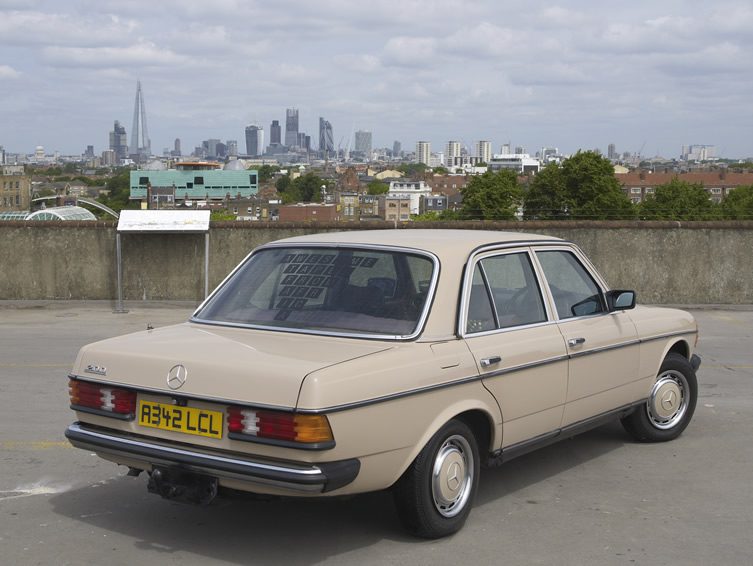 What I really wanted to know was; what would bring a Chelsea restaurant to Peckham? Federico Sali (one half of Tinello) said that 'a friend' introduced them, "it's a fantastic location, and after visiting the site it was impossible to refuse". Chalmers adds: "Peckham is great because there's a lot to do, and a lot of opportunities for creatives of all sorts – whether art or food – to set up and do their thing among other like-minded individuals".
So, like all good collaborations involving anything made by the almighty hand, this had to be one of my highlights. True I was tanked on wine and pasta but what I really liked was the hospitable atmosphere. Team Tinello were a hoot, I felt like I was at their house somewhere in Italy. Mix that with incredible views of London (I'm talking 360 degrees of free-viewing), and Frank's Café at Bold Tendencies is one hell of a spot – with seemingly limitless possibilities.
@frankspeckham
@BoldTendencies
@tinello_london
@eatpeckham
***