The secret shooting star of Berlin, Potsdamer Strasse, has a new gem: Panama Restaurant & Bar, the latest addition to the collection of restaurateur Ludwig Cramer-Klett. Klett's two other food temples, Katz Orange (the ethnic-eclectic farm-to-table hotspot) and Candy On Bone (a luncheonette/deli) are both well known and respected among purveyors of the Berlin food scene; and Klett, being a pioneer among the city's gastronomes, has once again proved his keen eye and impeccable taste.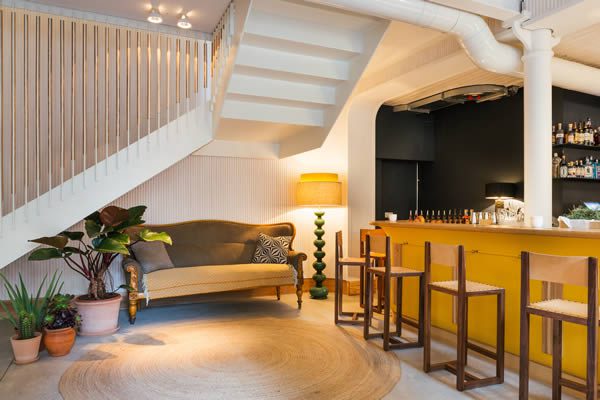 The two-story space in a backyard off Potsdamer Strasse has been designed by the young design duo Karoline Butzert and Nora Witzigmann, and is filled with artwork by contemporary artists; large-scale nature photography by Julius von Bismarck, next to bone-shaped neon from Kerim Seiler. Sophia Rudolph, the former sous chef at the Michelin-starred Restaurant Rutz serves locally-sourced ingredients, and the menu is divided into sections such as leaves & flowers, raw, and grains & vegetables. Panama takes its guest on a trip around the world and seeks to, as Klett explains, 'broaden the consciousness to the paradise that we are living in now'.
It's a wide-eyed sentiment taken from the 1970s children's book that gave the restaurant its name, Oh wie schön ist Panama (Oh, how beautiful Panama is). A book which tells the tale of a tiger and little bear who live in a cabin by a river, a crate filled with bananas and marked with the word 'Panama' one day floating by — it takes them on a journey to the land of the dreams, which is, as unfolds, the land they're already living in.