Sometimes the stars just align, when all falls into place; right place, right time. Then there's times when it looks like the stars have merely aligned in a stroke of magnificent fortune but, truth is, someone somewhere has put in an awful lot of work to make it look that way.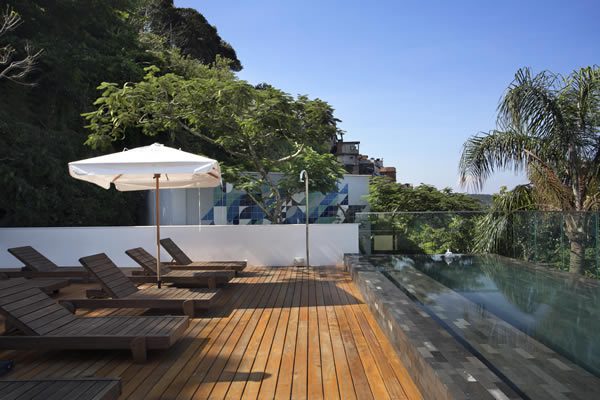 A labour of love can involve its fair share of strife — you've watched Grand Designs, right? — but its fruits are often all the tastier for it. Franco-Brazilian couple Jeannine Marques and Louis Harang have transformed a late colonial home high above Rio de Janeiro, and their work is my case in point. The staggering vistas of Guanabara Bay and Christ the Redeemer from a sun deck with infinity pool are a nice starting point, but it is in the duo's artistic approach and exquisite styling where the effortless illusion plays out most; Casa Marques an ode to Brazilian craftspeople, designers, and artists — each room illuminated by original works of art, artisan Brazilian rugs, and … those views.
Contemporary furniture maker Jader de Almeida; renowned street artist Marcio SWK; artist Gais with his modernism-informed works; the skate and hip-hop inspirations of designer Bragga; Sergio Rodrigues, the father of Brazilian design; graffiti artist Toz with his 'giant comic books'; cultural collective Coletivo MUDA; product designer Carlos Motta; creatives past, present, and future, entwined into a singular vision through a graceful deception of ease.
As the Rio 2016 Olympics loom, just over eight weeks away, the laid-back city is enjoying somewhat of a cultural boom; Marques and Harang's Casa Marques is a fine spot from which to enjoy it.