Remember that golden yet short-lived period when mobile phones still fit comfortably in your jeans pocket, battery life was measured in days rather than hours, and we didn't all walk around with a stoop, incessantly swiping and poking at the damn things? Yes, the games lacked sophistication (Snake, anyone?), and the internet, if it had internet, was total dogshit. But no one cared, or at least knew any better. You could use your phone to *gasp* call someone, and the hardware keyboards made texting a more precise and satisfying affair.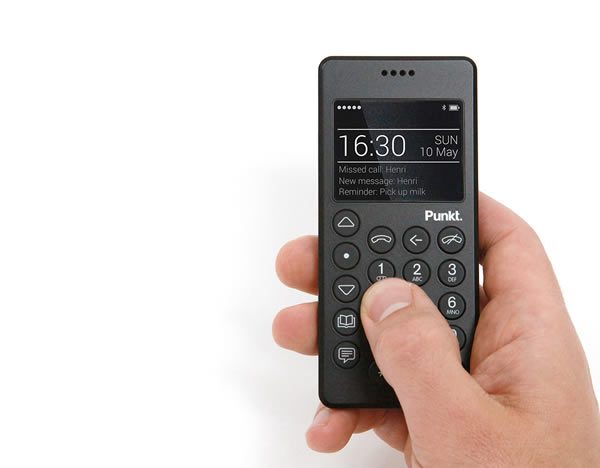 If you're of the opinion that smartphones have gotten a little bit too clever, a little bit too big for your britches, then check out this retro-ish redesign from British designer Jasper Morrison for the Swiss tech company Punkt. The MP 01 model, unveiled at London Design Festival, strips away all the complex UI software, always-on connectivity and other attention-sapping bells and whistles that have become de rigeur in the modern smartphone.
Instead, Morrison's phone focuses on the basics of communication in a wonderfully compact and stylish package, which comes in a special soft-touch finish with a textured back panel and Gorilla Glass covering the scaled-down screen. It may have jettisoned much of the functionality of a flagship phone, but it still boasts USB charging, Bluetooth connectivity and handy SIM access, and it will absolutely not spend all day trying to attract your attention. Reclaim your lives, people.