Tomorrow, tomorrow, tomorrow. It is both exact, and inevitable, but intangible and theoretical too; both the day after today and the the abstract notion of where we are going. All of us. Designed by Spanish starchitect Santiago Calatrava, in his distinctive neo-futuristic style, Rio de Janeiro's new Museu do Amanhã (Museum of Tomorrow) ponders our collective futures, and we can shape a better tomorrow for all.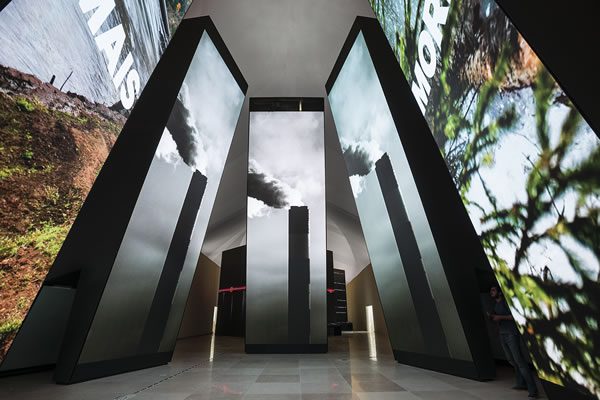 'The Museum of Tomorrow is a space for learning that facilitates ethical reflection on the tomorrow that we want, a vision of future possibilities that we can create based on our choices, from a perspective of coexistence with the planet and each other,' explains Hugo Barreto, general director of the Roberto Marinho Foundation — the organisation behind this and other institutions, like São Paulo's Museum of Football and the Museum of Art of Rio (MAR).
Calatrava's organic structure looms large, its metal roof weighing 3,810 tons and extending 70 metres from the building, yet never overwhelms its surroundings; 'the idea is for the building to be as ethereal as possible, almost floating above the sea like a boat, bird or plant,' the Valencia-born architect observes. It's a key focal point for the city's rejuvenated Porto Maravilha, but there's been much consideration for it to respect other nearby icons like Baroque masterpiece São Bento Monastery and Latin America's first skyscraper, the A Noite building.
Inside, a series of experiential exhibitions explore our near-future, including climate change; biodiversity; increasing population and life span; cultural integration; and technology. The museum's curator — physicist and cosmologist Luiz Alberto Oliveira — is keen for these exhibits to encourage an open dialogue with visitors: 'the museum poses questions without giving answers. These questions guide visitors through a series of experiences that create a narrative for exploration and questioning.'