Bristol, it seems, is the place to be for devoteees of Napoli-born flatbread. We recently stopped in on Pizzarova, the business built from the back of a converted Land Rover, and now its time to swing by the south west once more; Southville's Pizza Workshop piquing our interest with their passionate outlook.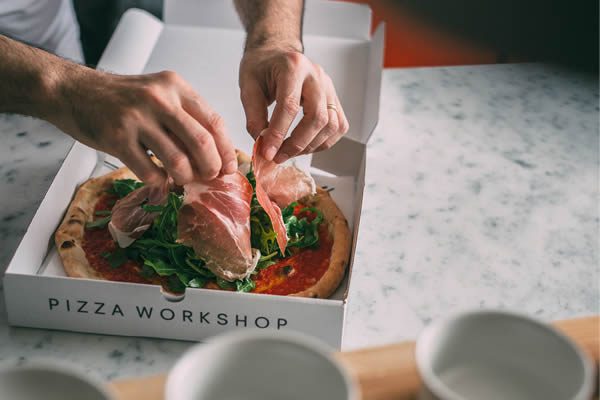 Operating from a very nicely put-together, minimal space — part of an impressive brand-to-build project by local studio Moon — the guys at Pizza Workshop slave over your base; 100% sourdough, slowly risen over 30 hours, since you ask. But the commitment don't stop there, oh no: your choice will be strictly limited (four classic, four seasonal, one or two specials) in the name of perfecting their offering, the tomato sauce utilising the finest ingredients (crushed San Marzano tomatoes, high quality Italian cheeses, extra virgin olive oil), each hand-crafted to perfection. They didn't get named Bristol's best new restaurant of 2015 for nowt.
Those who are in the 'pizza's too much for lunchtime' camp but share PW's obsession with the Italian dish have reason to rejoice here, too: meet The Bocca, essentially a sourdough pizza sandwich which, according to its creators is 'a bit like panini, but SO much better.' Indeed, Pizza Workshop: a bit like your usual pizza joint, but SO much better.
@pizzaworkshop
@moondesignbuild