It has been three quarters of a century since the sound of music resonated from within the confines of the Temple Church in Bristol. The devastating damage wrought on the 14th Century building by the German bombing blitzkrieg of 1940 left only a shell — albeit a magnificent one — but Temple Church is silent no longer thanks to art producers Situations and Chicago-based artist Theaster Gates. Gates is on an international mission to breathe new life into dormant spaces, reinvigorating and resuscitating them through projects such as his Sanctum installation.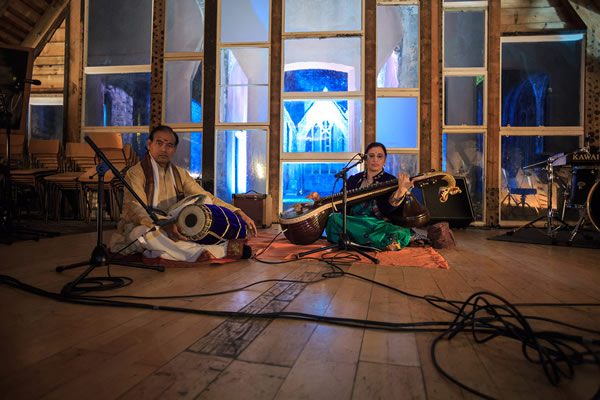 Sanctum is the platform for a programme of sound-based events running 24 hours a day for 24 days straight, including a diverse range of live music, spoken word performances and guest speakers in many fields. The programme is being kept secret, so visitors won't know what they are going to experience until they arrive, although an alphabetical list of participants is available on the event website.
Gates has incorporated materials from other defunct buildings to construct this temporary sonic shrine; The Salvation Army has donated distinctive Redcliffe clay bricks from the organisation's demolished citadel in St Paul's, 100-year-old doors from the former chocolate factory in Greenbank, Easton, have been re-purposed as flooring, and the Sanctum information point is made out of wood from the Prince Street swing bridge. Sanctum is open around the clock, and the final note sounds at 6pm on 21 November.