With the season of Sakura (cherry blossom) in full bloom, Japanese whisky brand Suntory and London Japanese restaurant ROKA are celebrating the custom of Hanami (whereby the season is enjoyed with outdoor parties beneath the layers of cherry blossom) by bringing a taste of Japan to the capital with a stunning fully-immersive installation; canopies of blossom and a bespoke cocktail menu created exclusively with Suntory's Hibiki Japanese Harmony whisky occupying their Charlotte Street location.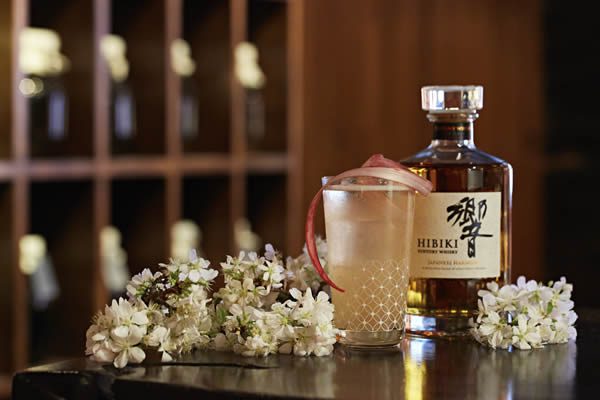 Having only been available in the UK since 2015, Suntory's Hibiki Japanese Harmony — inspired by the riches and subtleties of the 24 Japanese seasons, and reflective of the harmony between people and nature in Japan — is a delicate blend, making it the ideal choice for cocktails. And, until 30th April, ROKA's guests may enjoy taste sensations like Match a Rack (matcha-infused Arrack with umami spirit and mango cordial); Suntory Blossom (blood orange and Sakura tincture); or Happo Harmony (rhubarb and ginger syrup, soda water and sprayed lemon flower essence). ROKA Group executive chef Hamish Brown has created a Hokkaido snow crab with tapioca crisp and nori dish to pair with the Match a Rack.
Suntory Japanese Whisky's Hanami at ROKA Charlotte Street continues till the end of May.
@suntorywhisky
@ROKAcharlottest