Hands up what you think of when you hear the name Shanghai. A shiny skyline reaching up to the heavens? Of course you do. But even at the start of this century, the city was a very different place. In fact, keen eyes could probably pick out construction changes by the week — the city is in unprecedented flux, the past being wiped out as the world's largest city by population transforms into some sort of futuristic megatropolis.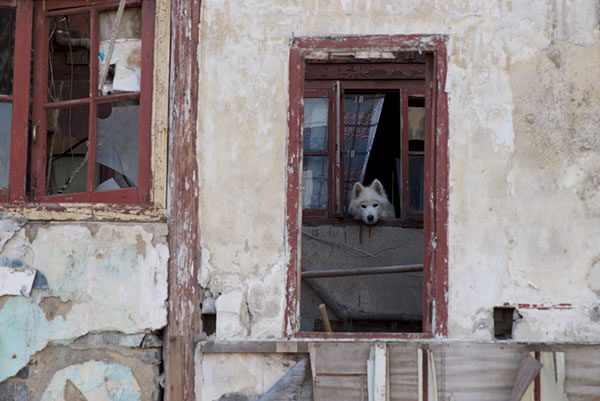 Photographer Graham Fink has been documenting this shift, his body of work Ballads of Shanghai documenting — over the course of five years — what he calls 'exchange sites'; where old China, with its communist heritage, is demolished for skyscrapers, office blocks and urban projects. The results are staggering, gazing deep into the eyes of a Shanghai that is more post-apocalyptic than pre-new horizon.
With only hints of humanity, Fink's view fixates on what once was, the sci-fi near future that Shanghai today represents is a distant prospect. The rubble and remains here are steeped in narrative, street artists having weaved their own plot twists into visual tales … who are the protagonists, and where are they now?
Ballads of Shanghai continues at London gallery Riflemaker until 14 February.